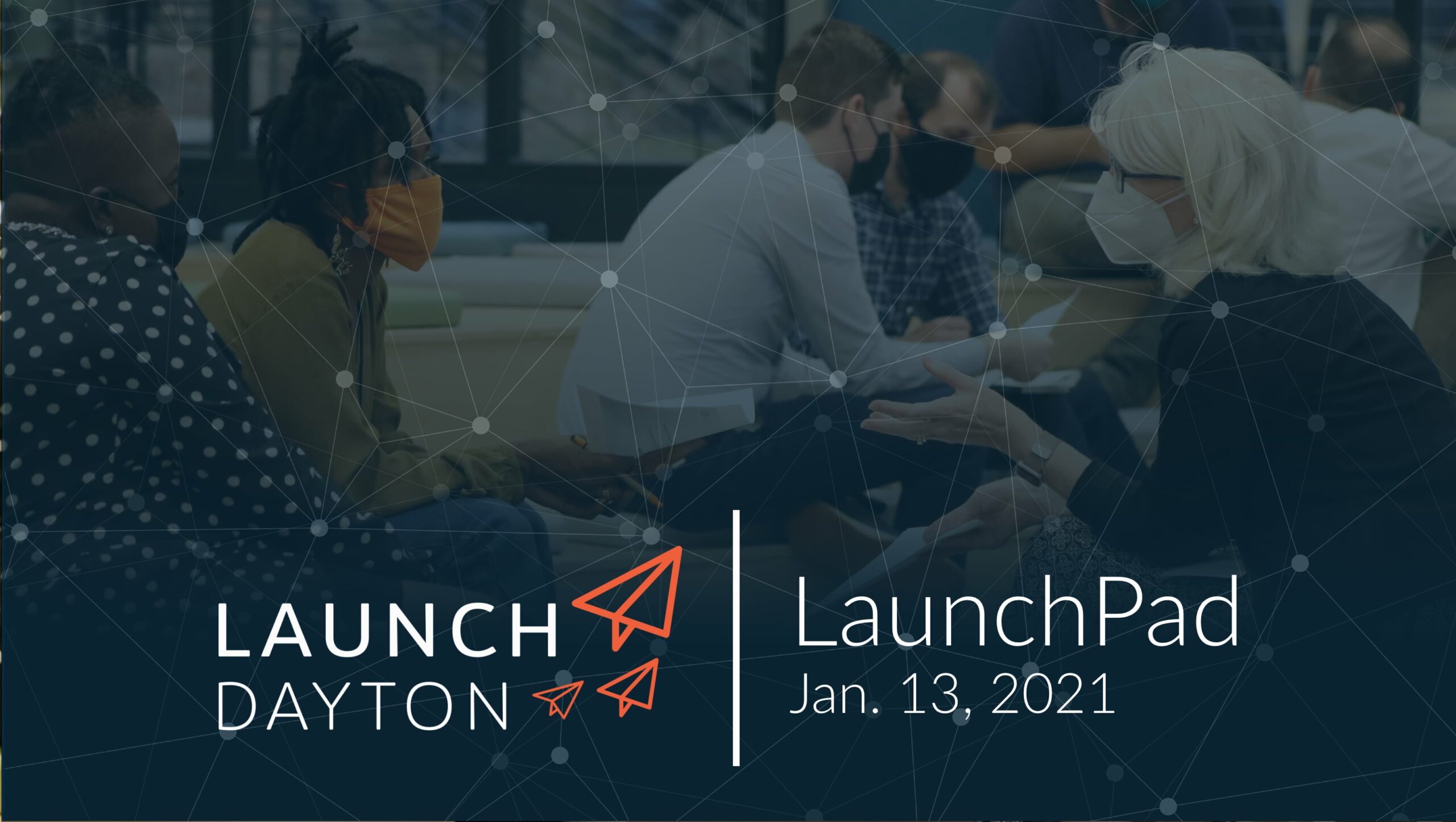 Monthly in-person events return in 2022 with LaunchPad
December 21, 2021
Launch Dayton partners are so excited to bring back the new-and-improved in-person monthly LaunchPad event series, kicking off January 2022!
LaunchPad is where the entrepreneurially-minded connect. Featuring a "Startup Week-lite" format, this monthly event series brings you opportunities to expand your networks and grow your business.
Mix & mingle with fellow movers, shakers, entrepreneurs, creatives, founders, freelancers, engineers, researchers. Build networks in & out of your industry. Learn what and connect with who you need to launch your: startup, business, product, idea, collaborative, nonprofit.
From 12 – 8 p.m. CONNECT at The Hub and enjoy free, open coworking
From 4 – 8 p.m. NETWORK all evening in the kitchen!
And SPUR TANGIBLE PROGRESS — attend workshops curated to help you move your endeavor forward. Don't just watch a presentation, actually do some work, & leave with a tangible take-away you can implement tomorrow.
3:30-5:30 P.M. ATTRACT STRONG PERFORMERS TO YOUR STARTUP
Book + Street will show you how to build a value proposition to attract strong performers to your startup. Learn how to analyze financial models and convert your business plan into financial forecasts.
4:30-6:30 P.M. NEW YEAR, NEW MARKETING PLAN
Marketing expert and GuideBeam Digital Marketing founder Danielle Phillips will walk you through how to align your 2022 marketing goals with your business goals. Learn specific steps to take to make your marketing successful; free tools to understand how potential customers are acting online; and which analytics really matter for your goals.
PLUS the first dozen attendees will receive a free SEO report from Danielle!
5:30-7:30 P.M. SO YOUR RESOLUTION IS TO FINALLY LAUNCH YOUR BUSINESS?
Irene Marie founder Christina Mendez will show you how to convert your vision board into a business plan.
Popular Categories
Related Stories