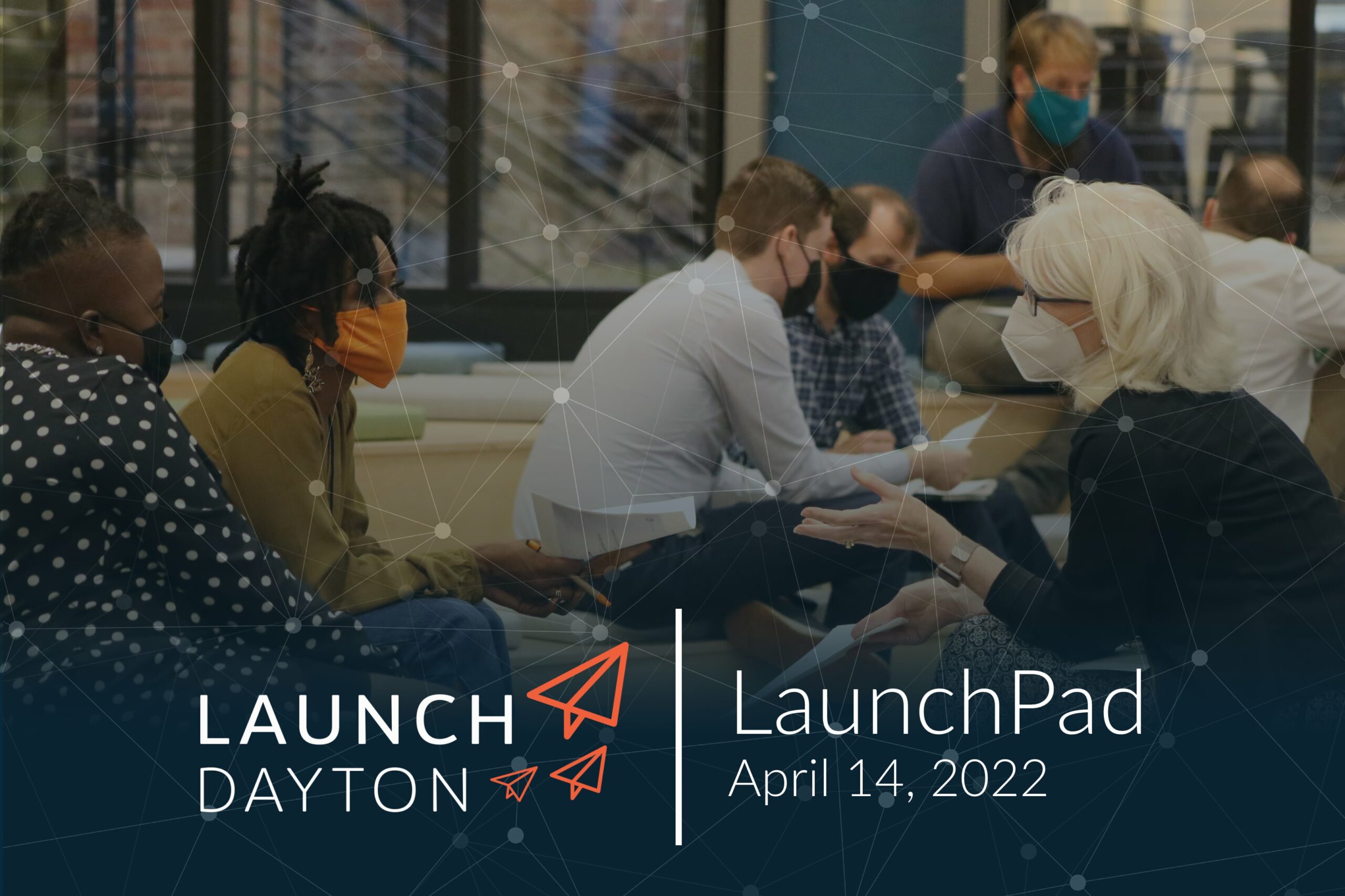 Mix and mingle at LaunchPad, this Thursday!
April 12, 2022
LaunchPad is where the entrepreneurially-minded connect. Featuring a "Startup Week-lite" format, this monthly event series brings you opportunities to expand your networks and grow your business.
Mix & mingle with fellow movers, shakers, entrepreneurs, creatives, founders, freelancers, engineers, researchers. Build networks in & out of your industry. Learn what and connect with who you need to launch your: startup, business, product, idea, collaborative, nonprofit.
From 12 – 8 p.m. CONNECT at The Hub and enjoy free, open coworking
And SPUR TANGIBLE PROGRESS — attend workshops curated to help you move your endeavor forward. Don't just watch a presentation, actually do some work, & leave with a tangible take-away you can implement tomorrow.
3:30-5:30 P.M. INTRO TO SBIR: How to Pull Federal Dollars to Your Startup

You've heard of "SBIR," but exactly what is it, and who is it for? Experts from Entrepreneurs' Center and Parallax Advanced Research's APEX program join forces to answer these questions. Learn if the Small Business Innovation Research program is the right fit to fund your R&D and jump into a hands-on workshop to register for opportunities.
5:30-7:30 P.M. Build a Basic Business Plan | Dayton SCORE

Business moves fast, and changes are coming even faster. Put together a plan to address the opportunities and risk you face every day during this workshop led by Dayton SCORE's Art Helmstetter. You will use a worksheet to identify the 12 key areas of your business and lay it out in a Business Model Canvas.
5:30-7:00 P.M. What to do AFTER you get your LLC

Your business is official — now what? Serial entrepreneur Gail Johnson will walk you through next steps. In this workshop, learn invoicing basics & payment terms, to CashApp or not CashApp, how to retire your gmail for a branded email address, how to ask for the money (will that be cash or card?) + more!
Popular Categories
Related Stories