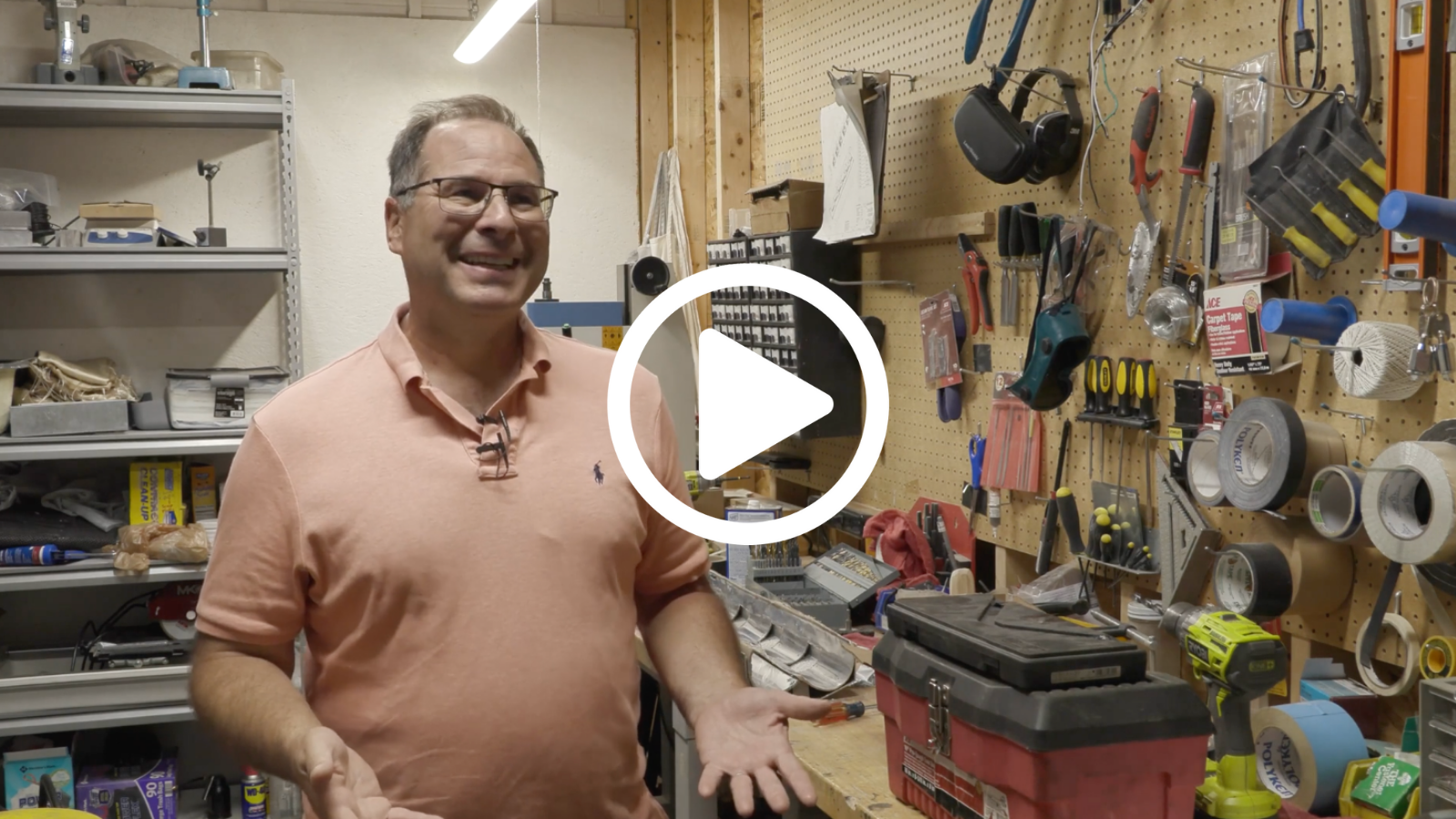 Meet Jon Jackson, farm kid turned tech founder
April 21, 2022
There's no one way to be an entrepreneur.
You don't have to look a certain way, operate in a particular industry, pursue specific education, grow up in a particular household, or spend your free time nurturing any particular hobbies — entrepreneurs grow from all walks of life.
In a new video series we are excited to launch today, entrepreneurs, founders, and small business owners from across the Dayton Region share their individual stories in order to break down those pervading stereotypes about who can or can't be an entrepreneur.
They proudly declare, "I Am an Entrepreneur" — and you can be, too.
Global Neighbor founder Jon Jackson dreams of a world where farmers don't need harmful chemicals to feed us — so he's using light to kill weeds instead.
His son, Patrick, first had the idea to use directed light energy to tackle weeds. The first iteration tackled weeds in flower beds, but the next iteration will take on weeds in sprawling corn and soy fields.
"We were always looking for an alternative to chemicals," Jon said. "Farmers have been dealing with weeds since we first cultivated plants. What we can do that no one else can is, we can use light to control a plant's growth, both at the seed stage and when it's growing."
Dayton support
This tool for a potential green ag revolution was funded by in part by what might seem an unlikely source — the U.S. Air Force, via its Small Business Innovation Research (SBIR) program.
"The Air Force was looking for a way to control plants without using chemicals, so they put out a solicitation," Jon recalled. "I probably had 100 people from the area call me up and ask, did you see this?!"
Working with the SBIR program was a "godsend," Jon said.
"There's a constant amount of solicitations out," he said. "If you can fit in a topic, that's a great way to launch a business, or launch a new product within in an existing business."
Dayton's proximity to and connections with the Air Force are only one of the perks to launching a startup in the region, Jon said — there's also a huge manufacturing base in the area for founders to tap.
"You can buy so much stuff within 50 miles of here," he said. "Just about everything I needed to build our prototype, it's all here."
There's also a supportive entrepreneurial community, with Launch Dayton partners like Entrepreneurs' Center eager to help, he added.
"We're not Silicon Valley, right, where there are a lot of folks, but we have our own following, and people are helpful all the way around."
A career culmination
Global Neighbor's work hits close to home for Jon — he grew up on a farm.
"I have tribal knowledge from working in the field myself and dealing with some of the same issues they're dealing with today, only it's even worse today," he said.
Jon and his wife moved to Dayton in 1987, and have called it home since. Jon's career took him through a variety of roles, in companies big and small, all of which help him be the entrepreneur he is today.
"You have a much more expansive role in a small company or startup. You're no longer just the head engineer or team lead or marketing guy. You're the janitor, you're doing the testing, designing negotiating with vendors," he said. "Participating in many different aspects of business suited me well for moving forward into the startup environment."
"I'm Jon Jackson, and I'm an entrepreneur."
Popular Categories
Related Stories