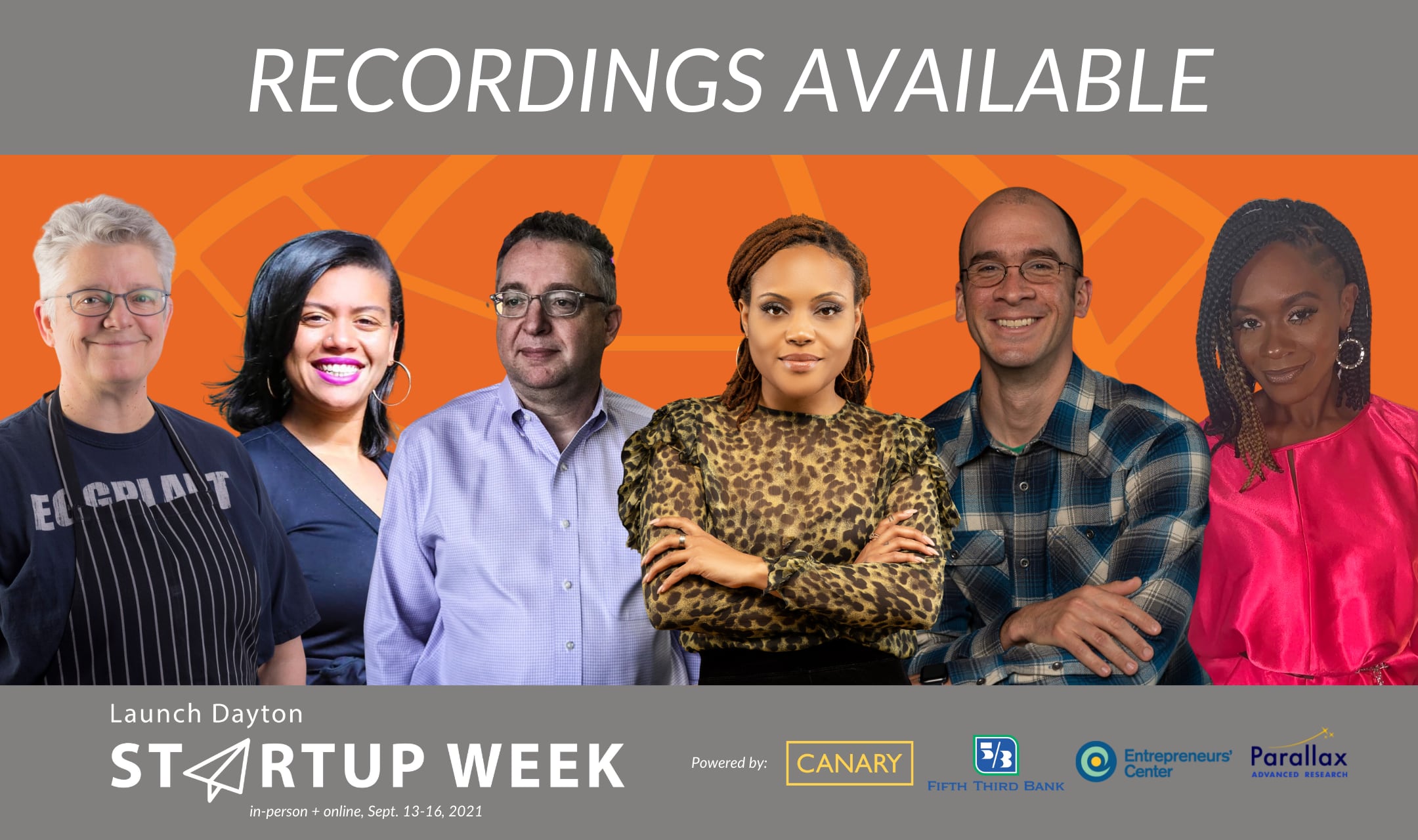 Launch Dayton Startup Week recordings are here!
November 15, 2021
This year's Launch Dayton Startup Week brought you speakers and workshops curated to spur tangible progress for local businesses and to celebrate the diversity of our startup community.
Monday we kicked off with inspirational stories and how-to talks from founders offering advice that applies across industry lines, all told from our main stage in the historic Rotunda.
Tuesday through Thursday, we dug deeper into your business with industry-specific tracks and hands-on workshop opportunities.
ALL of these sessions were recorded this year. You can find them at the end of the Launch Dayton Startup Week webpage — scroll through them chronologically or sort by industry to find specific sessions & topics.
(You can also find all the Launch Dayton Startup Week 2021 sessions on the Launch Dayton YouTube channel.)
Saturday sessions?
We've heard that some entrepreneurs are interested in Saturday programming. If we held Launch Dayton Startup Week sessions on a Saturday, would you attend? Please take this 1-minute survey & let us know!
Popular Categories
Related Stories