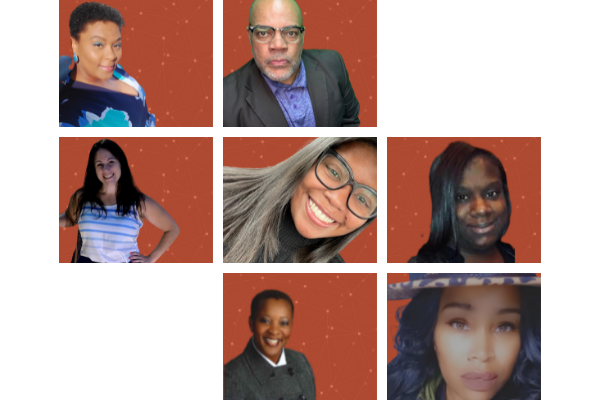 Latest Early Risers Academy grads will pitch companies Thursday at The Hub
July 13, 2021
The spring 2021 Early Risers Academy general cohort will see 7 founders pitch their budding companies for prize money and support this Thursday at 5:30p at The Hub.
The Early Risers Academy program is managed by Launch Dayton partner Parallax Advanced Research with funding from the Department of Defense Office of Economic Adjustment & Ohio Third Frontier's Entrepreneurial Services Provider program.
"From Air Force and university research labs to urban kitchens and garages, innovation is a force in the Dayton region," program manager KeAnna Daniels said. "Our diverse entrepreneurs are developing new technologies and processes, and we're excited to offer these bootcamps to help them reach the world."
The free, 10-week business-building program leverages Kauffman FastTrac coursework from the nationally-renowned Kauffman Foundation. Participants also receive pitch coaching and hands-on mentoring, weekly discussions with successful entrepreneurs and experts, & access to Dayton's entrepreneurial ecosystem.
The general cohort will pitch Thursday, July 15 at 5:30 p.m. at The Hub. Pitching entrepreneurs include:
Cheyenne Thornton, pitching Mic Drop Karaoke Bar & Lounge, a modern karaoke bar located in the heart of West Dayton;
Danielle Phillips, pitching GuideBeam Digital Marketing, providing digital marketing research, strategy and coaching to empower growing B2B businesses that want to optimize their online experience and maximize ROI;
Kevin & Jamie Watt, pitching Audrey's Nog, a new alcoholic eggnog business;
Todja Stirtmire-Vance, pitching a new community-based mental health organization;

Eron Johnson, pitching Hey Girl, a social activities app that connects like-minded African American women together in groups of 4 or more;

Reece Freeman, pitching Beach Please, a swimwear boutique for curvy Black queens who need options so they can travel while being cute and comfy in affordable swimwear.
To date, 54 entrepreneurs have graduated from Early Risers Academy cohorts, including What's the Biz founder Te'Jal Cartwright who graduated in spring 2020.
"I could not talk to investors before Early Risers Academy," she said. "Now, when I'm in a conversation about business and they ask about projections or my business plan, I can give real answers."
Sierra Leone, founder of Acacia Health & Wellness, graduated from the fall 2020 cohort.
"There is something to be said for working in an environment that is professionally supportive and culturally safe," she said. "Authenticity was at the forefront. You didn't have to explain or go underneath or hide or suppress."
Wonder if Early Risers Academy might be a fit for your business? Apply by July 31 for the summer 2021, kicking off in August!
Popular Categories
Related Stories