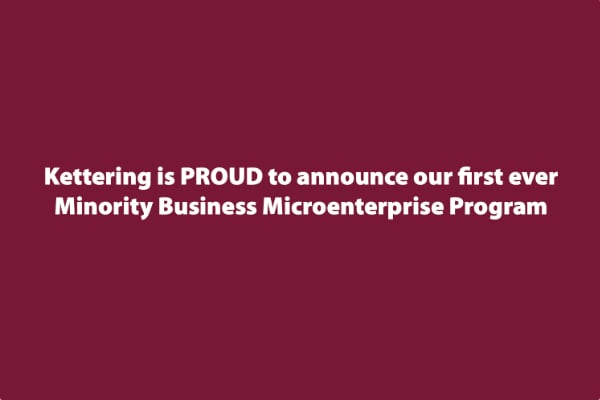 Kettering launches Minority Business Microenterprise Program
March 8, 2022
Kettering's new Minority Business Microenterprise Program is a combination of technical assistance, networking opportunities and financial support for small minority-owned businesses in Kettering.
A micorenterprise is a business that has 5 or fewer employees, one of whom is the business owner.
The class series is:
March 9: Interactive Business Plan Workshop
March 16: Working with City Staff
March 23: How to Attract Funding Sources
March 30: Minority Business Owners Experiences & Panel Discussion
Classes are held 9 to 10 a.m. at the Kettering Recreation Center. Complete the entire series to get
paid one-year membership to the Kettering Moraine Oakwood Chamber of Commerce
15 points added to any City of Kettering Business Loan and Grant application.
Complete 3 classes to be eligible to apply for a small grant between $500 and $5,000 to be used for:
business equipment
inventory
necessary fixed assets
marketing and business promotion
other necessary business improvements
RSVP to Amy.Schrimpf@ketteringoh.org or 937-296-3342.
Popular Categories
Related Stories