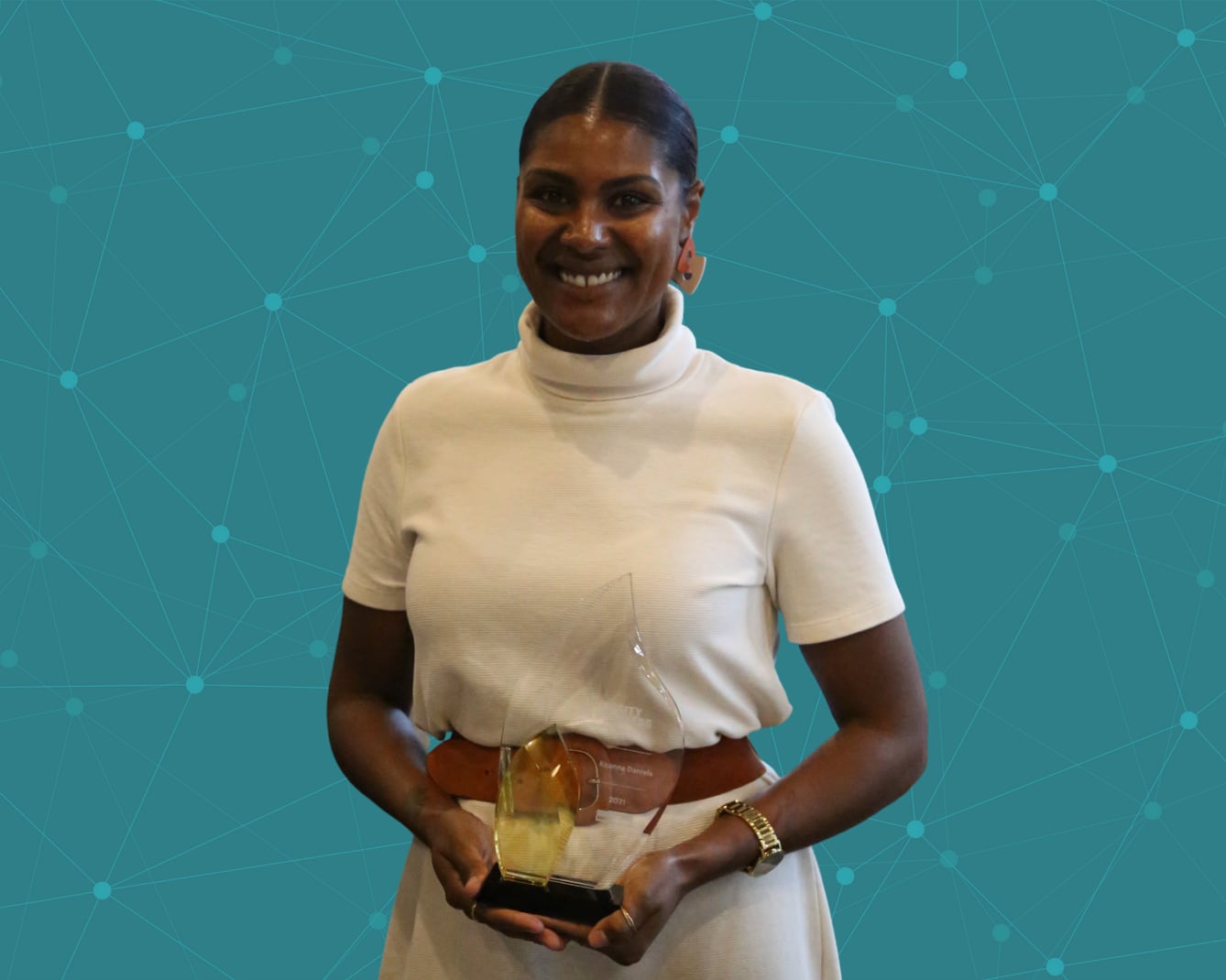 KeAnna Daniels tapped as 2021 Outstanding Diversity Champion
October 19, 2021
KeAnna Daniels, program manager for Launch Dayton partner Parallax Advanced Research, has been tapped by the Dayton Business Journal as a 2021 Outstanding Diversity Champion.
"I wake up every day with the goal to eliminate barriers for Black and Brown people and with an emphasis on Black and Brown entrepreneurs," KeAnna said. "In everything I do and every conversation I have, I promote the importance of access to resources and guidance on how to use those resources. I create opportunities to connect people to people, and people to resources. I challenge discriminatory conversations and behaviors, and I hold people and organizations accountable."
A Dayton native, KeAnna returned home in 2017 after working in the St. Louis, Missouri startup community. She quickly created the Gem City Entrepreneur Resource Fair, which convened Dayton's business support organizations with more than 150 Black and Brown entrepreneurs and business owners, connecting diverse entrepreneurs with existing resources they needed to grow their companies.
KeAnna then worked closely with these resource providers to develop the collaborative Launch Dayton brand. She joined the Parallax team in 2019 to develop and roll out the Early Risers Academy business-building bootcamp program and the Launch Dayton Mentor Network.
Her commitment to championing diversity and inclusion helped increase the percentage of women and minority founders served by Parallax's Launch Dayton team. Prior to her arrival, participants across the board in Parallax's Launch Dayton programs were 15% women and 26% minority. Now, the diversity of participants in these programs is more representative of the makeup of the Dayton community, with 48% women and 43% minority.
"True and intentional diversity helps organizations be more innovative and cutting-edge because of the differing perspectives they have represented on their teams. It allows an organization to be transdisciplinary. Diversity also builds rapport and support with communities and residents, which creates an opportunity for the company to be more human-centered," KeAnna said.
Congratulations, KeAnna!
Popular Categories
Related Stories