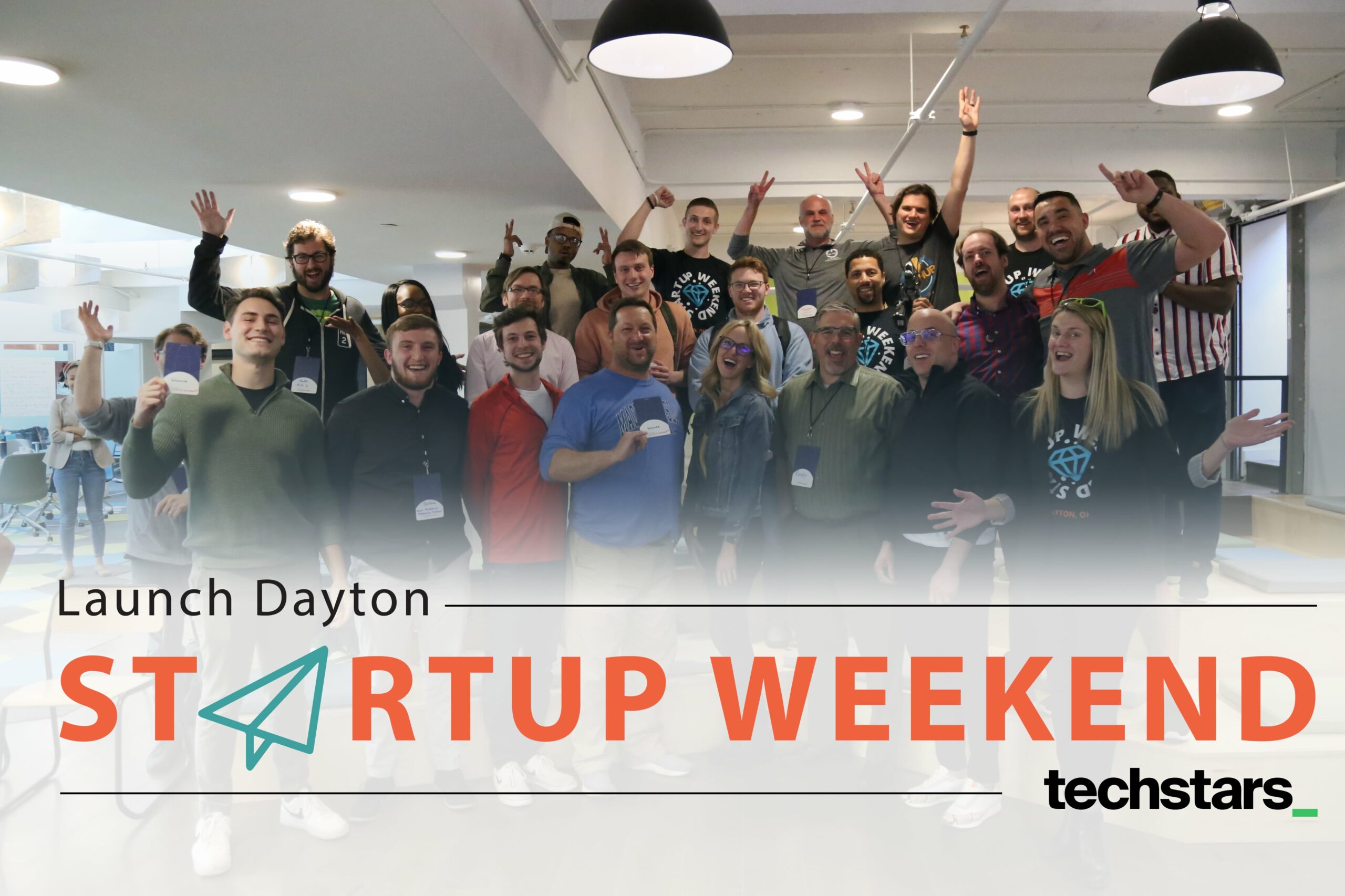 Startup Weekend early bird tickets available!
January 10, 2023
Build a startup in 54 thrilling hours at Launch Dayton Startup Weekend, Feb. 24-26!
Friday night, designers, developers, marketing experts, students, entrepreneurs, and startup enthusiasts across the Dayton region will converge on the Arcade Innovation Hub Powered by PNC. Snag your ticket by Jan, 31 for early-bird pricing + bring a friend for free!
Powered by Techstars, Startup Weekend is a jumping off point for entrepreneurship. Over the 54-hour event, attendees will share ideas, team up, and launch startups.
Launch Dayton Startup Weekend organizer Matt Veryser has participated and facilitated Startup Weekends and hackathons across Columbus, Miami University, Ball State University, Davidson College and Winston-Salem State University. He is excited to bring the event to Dayton.
"I love Startup Weekend because it is the single most catalytic entrepreneurial experience that I've ever witnessed," Veryser said. "Firsthand, I've seen it change the career paths of 3 or 4 dozen people by changing the way they see the world."
One of last year's winners described the experience as "fantastic."
"I went into college to study engineering with no experience in entrepreneurship outside a few personal things I wanted to pursue," said Joe Fuchs, University of Dayton engineering student and first-time Startup Weekend attendee. "This contest has brought me a holistic idea of what it would look like to go into this space. I recommend a lot more students get involved in it."
The Launch Dayton Startup Weekend Schedule
The goal of Launch Dayton Startup Weekend is to create an environment where passionate, driven, and like-minded people can come together to get things done — to learn, network, bridge the gap between trades, expose potential, and see actual results.
The event flows as follows:
Friday evening, participants gather, eat some pizza, and pitch ideas. Teams are formed around the most popular ideas pitched.
Saturday, teams return to develop the idea, validate their product/technology/business model, eat some ice cream, and hack together a minimum viable product
Sunday, teams put together their decks, then pitch their startups for prizes, including services to help their startup grow
On Saturday and Sunday, entrepreneurs and experts from the community will volunteer to serve as mentors for the Startup Weekend teams, helping them develop their business strategies and prototypes.
Get Your Tickets
Early-bird tickets are on sale for $45 until Jan. 31, when tickets will go up to $75. Get an even better deal with a BOGO offer — a $45 early-bird ticket + bring a friend for free. Learn more and snag your ticket here.
Want to be a mentor or sponsor? Email [email protected]
Popular Categories
Related Stories