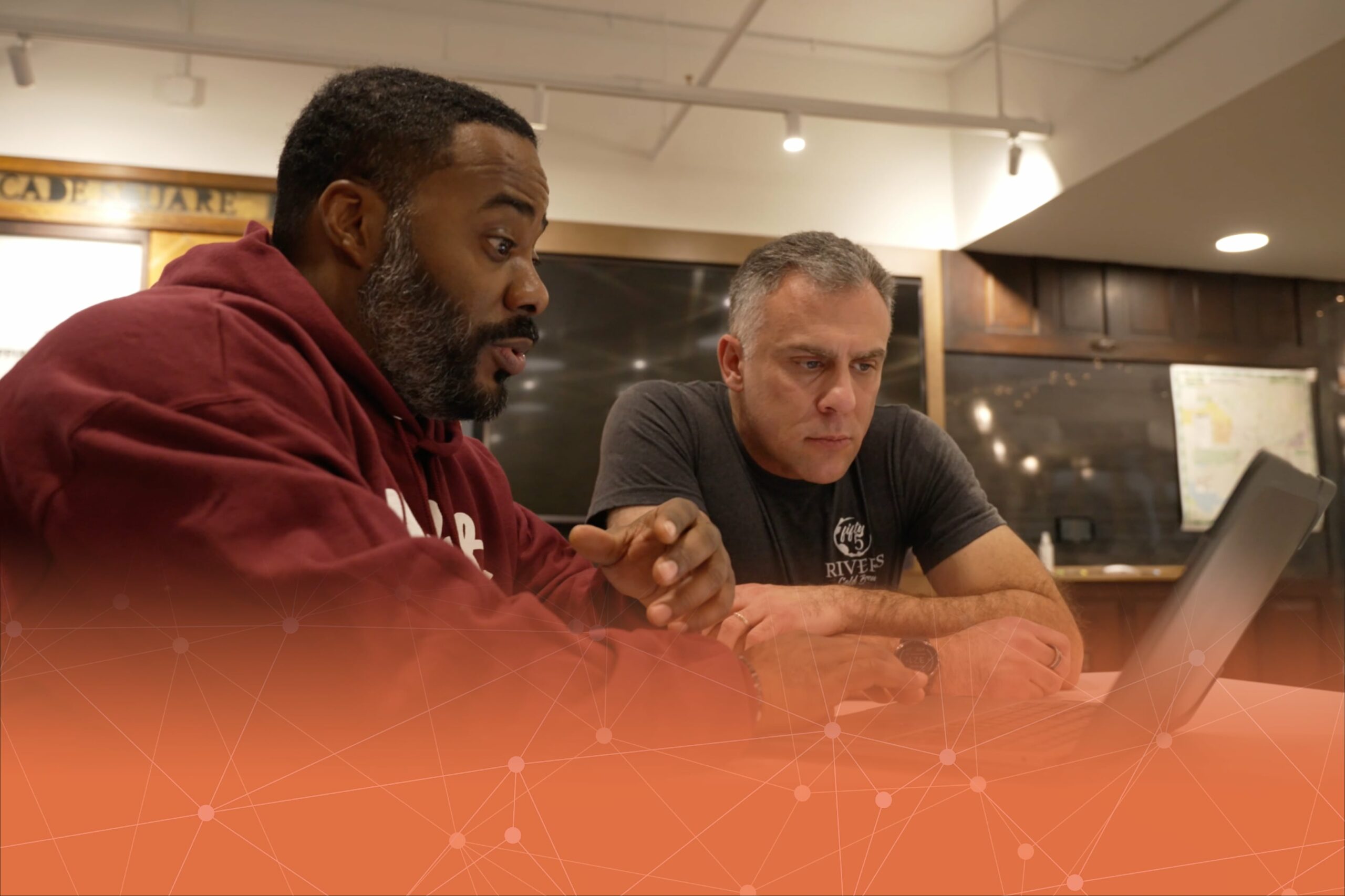 How to Set Business Goals (and Get Support for Them!)
May 3, 2022
Of course you want your business to grow. But what does that mean? How do you determine your actual business growth goals in order to pursue them?
The first step is to rephrase the question, shares serial entrepreneur and Launch Dayton Mentor Network manager KeAnna Daniels.
Develop a MVP (minimum viable product) mindset
Ask yourself — What three things have to happen today to get the most basic version of my product or service to market where people can actually buy it?
For example, you might think you need an app for people to book your services — but right now, you really just need a website that allows customers to book your time. Building a basic website is your first business goal. The app can wait.
Or, if you already have sales — what three things have to happen today to keep money coming into your business? Do you need to reach new audiences to increase those sales? Do you need to secure a retail account so customers can pick up your product on their own?
Maybe you're working on a business plan for a quick turnaround pitch, but you're getting overwhelmed and stuck. Complete a Business Model Canvas instead. It's better to have something than nothing at all, and this shorter document can live a second life as the executive summary for your longer business plan. Keep it simple. You can always expound on it little by little.
Examples of business goals
Here are a few examples of business growth goals:
increase revenue
solidify or better define your target market
increase sales/secure new accounts + customers
tighten up/automate processes to reduce cost & be more efficient
manage resources better
land that storefront, or add another location
position yourself to go full-time in your business
build your team to delegate and scale
understand your numbers and how to use them to work for you
get focused and clear
Whatever your business growth goals, a mentor can help you achieve them. Mentors can help you break those goals down into manageable steps.
In the Launch Dayton Mentor Network, we pair up pioneers and business owners with business mentors who have been there, done that, and can provide one-on-one support to help their peers avoid costly mistakes while they move their business forward.
Learn how the Launch Dayton Mentor Network can help you grow your business here.
Popular Categories
Related Stories