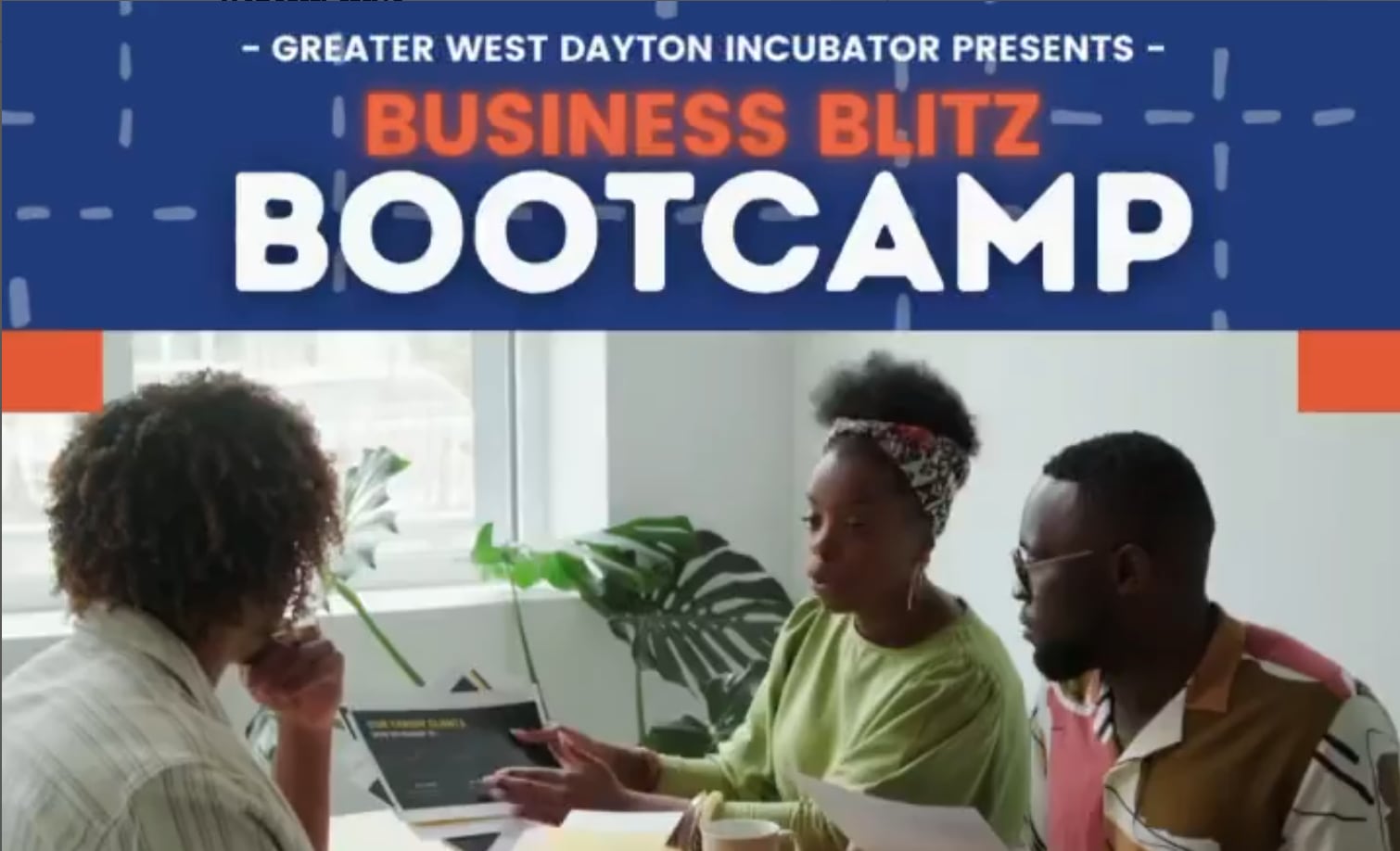 GWDI launches Business Blitz Bootcamp for February
January 18, 2022
Greater West Dayton Incubator is excited to share that the application for the Business Blitz Bootcamp is now open!
The Business Blitz Bootcamp features three weeks of business classes for new and existing entrepreneurs. This is a hands-on experience with guides and mentors who will help you legitimize, digitize, and capitalize your business in 2022.
The bootcamp will have three sessions on three Saturdays in February, beginning Feb. 12 at 10a.

Session 1, Feb 12 — Legitimize Your Business:
In this session you will learn how to structure your business with the Ohio Secretary of State and create a one-page business plan to keep your goals in tact. Those who need an LLC will have the fee waived in this session!

Session 2, Feb. 19 — Digitize Your Business:
Learn how to build a one-page website for your business and get tips on how to make your business digital-friendly in 2022. You'll also learn social media tips to build your following and create a unforgettable brand presence.

Session 3, Feb. 26 — Capitalize Your Business:

Learn the tea on business loans, grants, and funding opportunities. Leave the session with a funding plan to help you find funds for your business.
Apply by Jan. 31 at thegwdi.com to secure your spot!
Looking to dive even deeper to grow your business in 2022? Learn more and apply for an upcoming free, 10-week Early Risers Academy bootcamp here.
Popular Categories
Related Stories