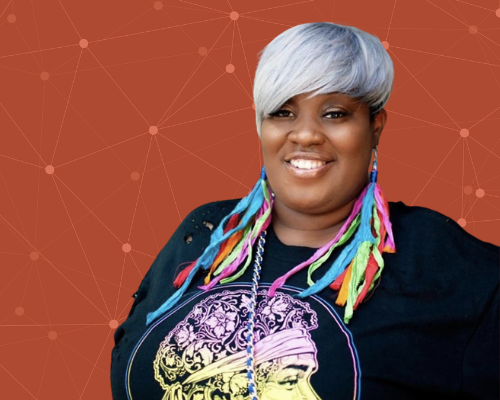 Grand opening this weekend for The Entrepreneurs' Connection
April 19, 2021
Tae Winston is a champion for our region's entrepreneurs, and this Sunday, she will host the grand opening of her third storefront — The Entrepreneurs' Connection.
Located on Wayne Ave. in downtown Dayton, The Entrepreneurs' Connection will build on the offerings in her two Wright Dunbar stores, The Entrepreneurs' Marketplace and the Entrepreneurs' Shoppe. The Connection's grand opening is Sunday, April 25, from 4 to 8p at 200 Wayne Ave., Dayton.
We recently caught up with Tae to learn more about the Connection and her journey from fashion truck founder to Dayton Powerhouse CEO. Our conversation has been lightly edited for clarity.
Launch Dayton: You're an inspiration for many in our Launch Dayton community — can you share with us how you got started?
Tae: In 2016, when I started Fashion Remedy Boutique, I held my first pop-up shop event and I fell in love. I loved the idea of helping everyone, including me, to make good money. I started hosting little pop up shops and saw success. Then I started food truck rallies because I never saw any on the west side of Dayton. I added vendors to start selling alongside the food trucks, And it just kept growing. I ended up seeking a storefront because I was tired of renting out banquet halls. It gets expensive, and a lot of entrepreneurs were relying on me. I built up a nice following, and Wright Dunbar gave me a chance.
Did you always want to be an entrepreneur?
Yes. As a kid, I had events with my barbies. When I got a little older, I did little runway events to sell clothes at garage sales. But I was actually a case manager for nine years. When I had my son, he was autistic, and mental health work was too stimulating to do all day and then also go home to it. I wanted to create a life where I could be a good mom.
How have you funded your endeavors?
I've never had a loan or grant yet. I saved money from my food truck rallies and pop-up shops. When I was still working, I stayed home, I didn't go out, I knew I wanted a store, so I put all my money up. I just saved to fund my stores. Friends called me a grandma and laughed at me, but I knew what I had to do. Those bars weren't going anywhere.
Tell us about your stores.
The Marketplace has 8 spaces for pop-ups and short-term leases. We have new vendors every day, you pick the times you want to come and sell, you take your own payments. The Shoppe has 22 spaces available for in month-to-month leases. The Connection will have a classroom in the back and about 25 shelf spaces in the front. At the Shoppe and the Connection, you don't have to be there in person to sell. Shoppers can pay for products from multiple vendors in one transaction. A lot of Marketplace vendors are doing side hustles. The Shoppe and Connection are more serious about growing.
What kinds of vendors do you look for?
It's retail and consumer products, crafters, beauty, skin care, boutiques. At the connection, I'll be featuring more people who make their own products. I want unique items that you can't find just anywhere. And I'm not just for Black-owned businesses. I was raised to love and be for everybody. Black-owned businesses are primarily who come to me right now, but I am for any one who wants to set up and test out a business. I want all three stores to have more diversity.
What classes will you offer at the Connection?
Anything from how to start your business, tax info to branding workshops. My goal is not to have people set up for failure. Just because you have your LLC — there are still other things you need to do to have a business. A lot of people have brands, but they're packaging is bad. There are people in the Marketplace I wouldn't put in the Shoppe yet, they're not ready.
Why do you love what you do?
I love what I do because it makes a difference for people's families. It gives them hope and makes them able to feed their families. Lots of people lost jobs in the pandemic, and I'm able to allow them space to take care of their family, believe in their brand.
Any advice for the budding entrepreneurs out there?
DO NOT GIVE UP. Just keep going, no matter how your presence is on social media, we all start off slow. Do your work, do your research, and do not give up. So many small business owners walk away and it makes me sad. This isn't an overnight thing, if you want to do this forever, you have to fight for it. In 2016, I didn't have thousands of people at my events either, I had to build my name, prove who I am.
Support Tae by shopping with her vendors and connecting with her stores: the Marketplace, the Shoppe and the Connection.
Popular Categories
Related Stories