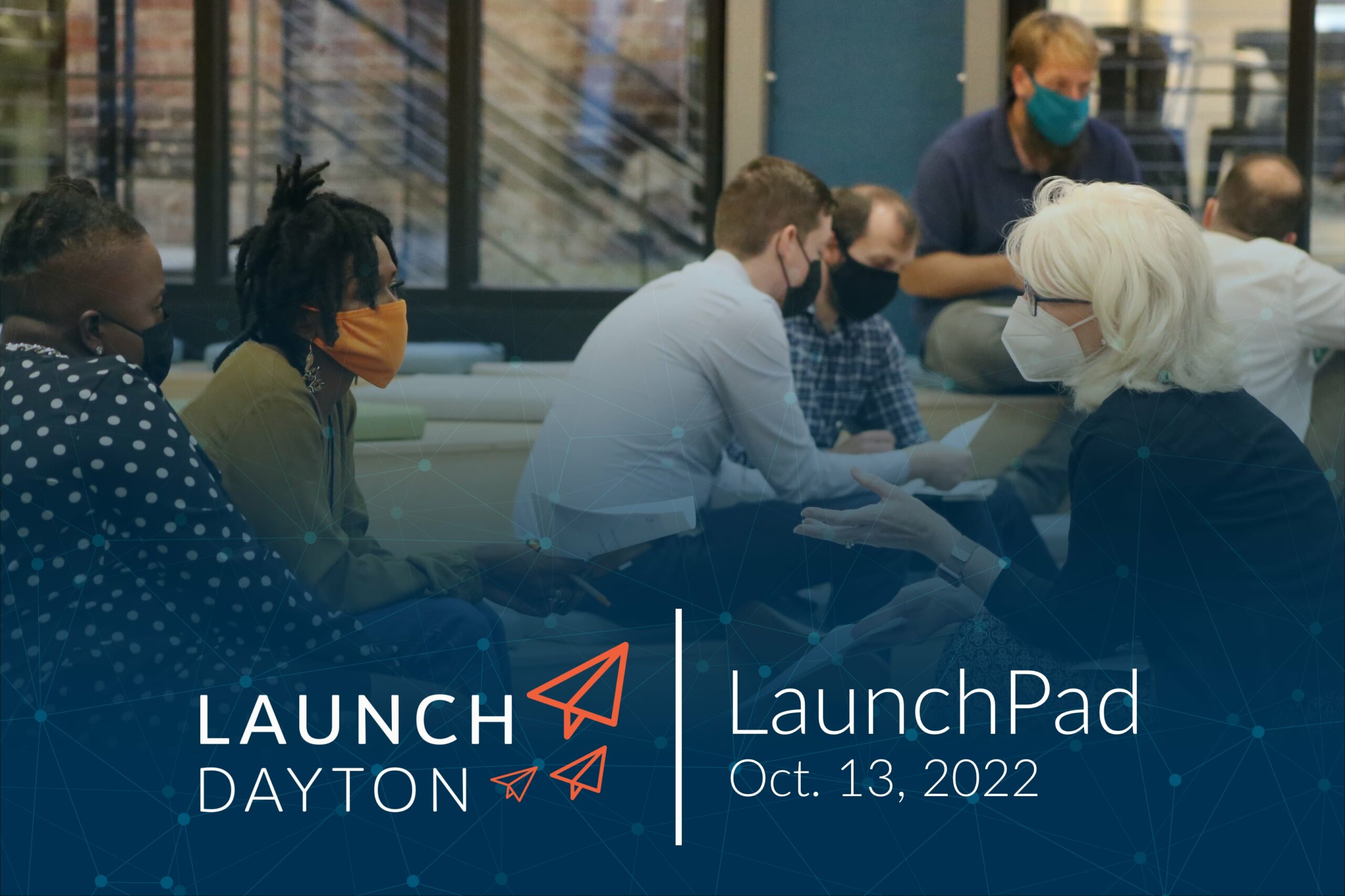 Get your holiday marketing in order at this week's LaunchPad
October 11, 2022
This monthly LaunchPad event series brings you opportunities to expand your networks and grow your business.
Mix & mingle with fellow movers, shakers, entrepreneurs, business owners, creatives, founders, freelancers, engineers, researchers. Build networks in & out of your industry. Learn what and connect with who you need to launch your: startup, business, product, idea, collaborative, nonprofit.
Cowork for free all day at The Hub. Around 4p, enjoy light eats from Salt Block.
This month's workshop lineup:
3:30-4:30 P.M. Dayton Metro Library Card Is A Business Essential
Koorndyk Room

Today's public library has so much more to offer than most people realize. Join DML's Economic Opportunity team as they share the Library's physical, digital and human assets that will make your life as an entrepreneur so much easier!
3:30-5:30 P.M. Get to Know Rebuilding Together Dayton
The Square

Rebuilding Together Dayton (RTD) helps seniors age in place in safe and healthy housing, completing necessary repairs with both volunteer and contracted labor. The guidelines for repairs follow the 8 Principles of the National Center for Healthy Housing: keeping homes dry, clean, pest-free, safe, contaminant-free, ventilated, maintained, and thermally controlled. RTD provides these services at no cost to low-income elderly homeowners in Montgomery County (80% or less of the area median income).
4-6 P.M. Office Hours with Dayton Area Chamber of Commerce Minority Business Partnership
Brick House

Chat one-on-one with a resource provider from the Minority Business Partnership. Sign-ups are first come, first served for 15-minute slots.

5:30-6:30 P.M. Get Your Holiday Marketing in Order
Lewis Room

For many businesses, the holiday season is the busiest time of year. Don't be the person who gets to November and has no idea what they are doing. Get an early start on your holiday marketing so you aren't scrambling on Black Friday, Small Business Saturday or Cyber Monday. Join LeKeisha Grant as she gives tips and tricks to make your business stand out this holiday season. It's never too early to get started!
Popular Categories
Related Stories