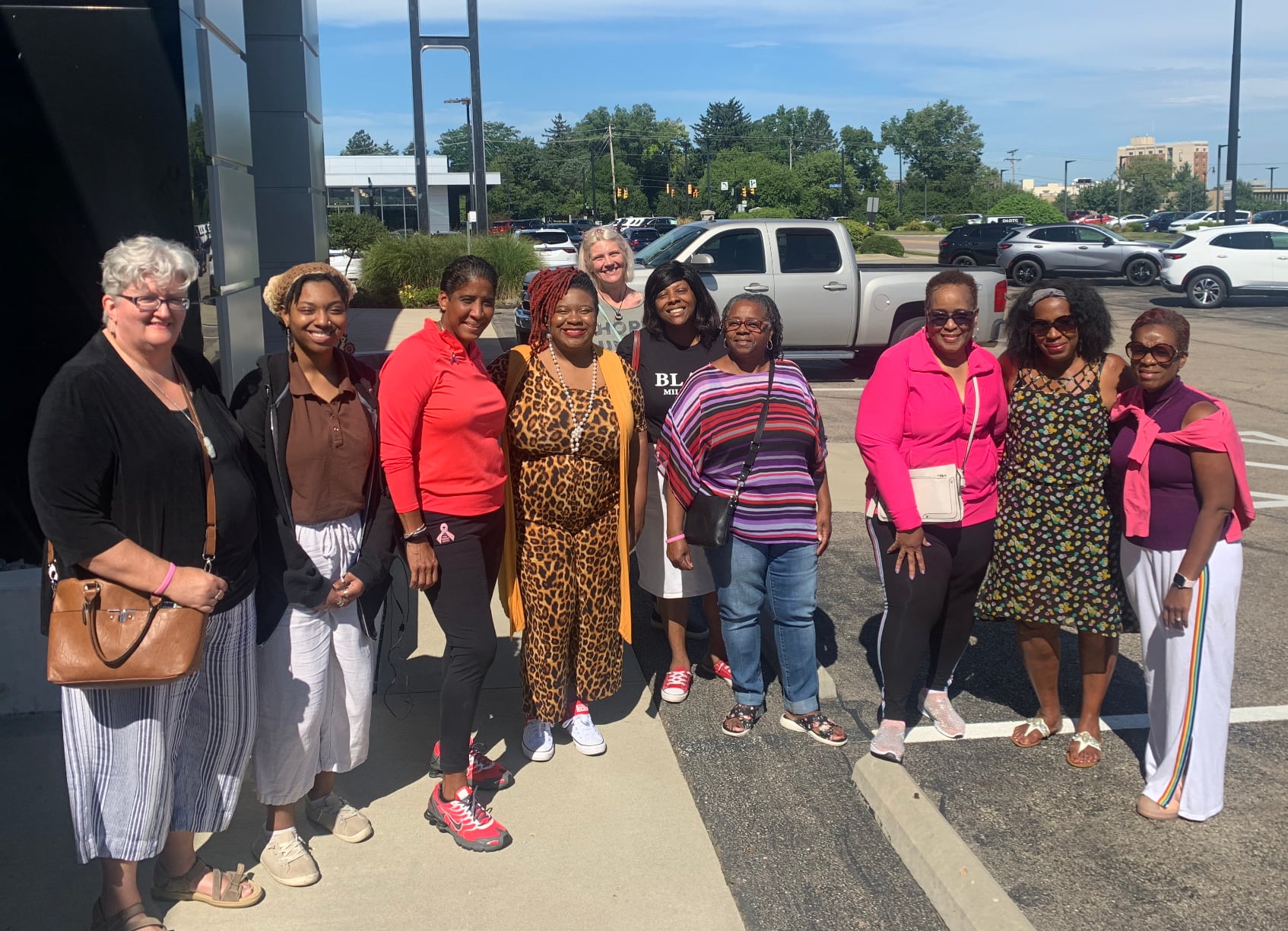 Gem City Black Business Bus Tour by Theze Dealz Returns on Black Friday
November 15, 2022
When Zontaye Richardson organized the first Gem City Black Business Tour in August 2022, she wanted to bring awareness to Black-owned businesses and show attendees the many options they have to support business owners throughout the city.
The tour was so well attended and the feedback so positive that Zontaye will host a second tour later this month, on Nov. 25.
"Our goal is to have 10 brick-and-mortar businesses featured and have two buses that each visit five locations," said Zontaye. "Black-owned businesses have been on the rise in the past 10 years, and it's vital to highlight those businesses and the contributions they are making to the community. People may have heard of a place, but not visited. We're literally taking them to the front door and bringing the customer and business owner together."
Locations are still being confirmed for this tour, but may include West Social Tap House, Unique Aromas, Vegan Meltz and more.
Tour details: 
Friday, November 25
9 a.m. to 4 p.m.
Boarding begins at 8 a.m.
The tour starts and ends at Theze Dealz (3183 W. Siebenthaler).
Cost is $50 and includes tour, snacks, and an exclusive coupon valid at Theze Dealz.
Reserve your seat today! Tickets are available at Theze Dealz and online here.
Popular Categories
Related Stories