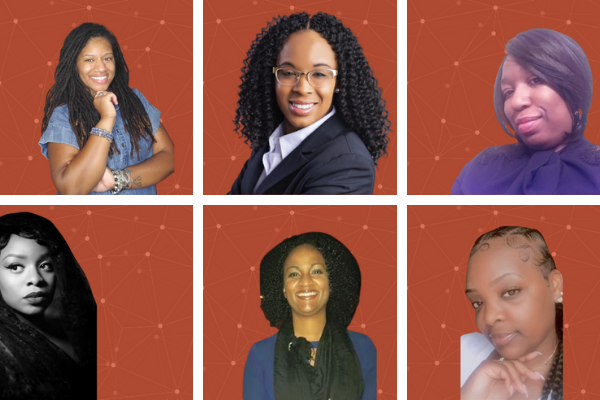 Final 2021 Early Risers Academy cohort to pitch companies on Thursday
December 10, 2021
The fall 2021 Early Risers Academy general cohort will see 6 founders pitch their budding companies for prize money and support next Thursday, Dec. 16, at 6p at The Hub.
The Early Risers Academy program is managed by Launch Dayton partner Parallax Advanced Research with funding from the Department of Defense Office of Economic Adjustment & Ohio Third Frontier's Entrepreneurial Services Provider program.
"From Air Force and university research labs to urban kitchens and garages, innovation is a force in the Dayton region," program manager KeAnna Daniels said. "Our diverse entrepreneurs are developing new technologies and processes, and we're excited to offer these bootcamps to help them reach the world."
The free, 10-week business-building program leverages Kauffman FastTrac coursework from the nationally-renowned Kauffman Foundation. Participants also receive pitch coaching and hands-on mentoring, weekly discussions with successful entrepreneurs and experts, & access to Dayton's entrepreneurial ecosystem.
This cohort's pitching entrepreneurs include:
Jocelyn Weaver & Jasmin Young, pitching Urban Bliss, a metaphysical and wellness boutique selling spiritual tools such as sage, spiritual oils, jewelry and reiki classes;
Mystic Good, pitching Flare in Focus, an accessible styling service business offering personal styling services, event styling, closet organizations, and creative direction for special projects/photography;
Jamie Rippey, pitching Rippey Concierge, a concierge lifestyle management service for college students offering one-on-one coaching relationships with each student for 6-month contracts;
Erin Layne, pitching Sexy is She, a membership based social platform for women in which we cultivate sisterhood and women empowerment and personal transformation through open dialogue, social events, networking, and education;
Dyneisha Thomas, pitching Dream Girl Collection, offering sensitively crafted skincare products that remove acne and unwanted blemishes.
Register here to attend the pitches! We'll also stream the pitches live on Facebook.
Early Risers Academy is designed for aspiring founders in any industry. We're particularly excited to work with more women and minority founders.
These workshops can also be valuable for founders early in their small business journey, or who jumped right into their business without formally developing the plans behind it and are now discovering they need some of that paperwork in place to grow.
Learn more & apply for an upcoming Early Risers Academy cohort here.
Popular Categories
Related Stories