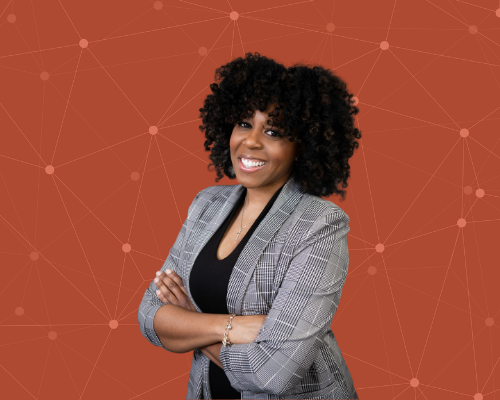 EvenYou offers one-stop shop for all your event-planning needs
January 25, 2022
By Katie Aldridge
Find yourself pulling your hair out when you try to plan an event? It's OK, Christian Johnson says — EvenYou can plan the perfect event using her new online event-planning platform.
Christian has more than a decade of event-planning experience, both in positions with larger companies and as owner of her own event-planning business. She knows the stress of waiting for vendors to respond in a timely manner, and the frustration of not being found easily as a small business — and she believes EvenYou is the solution for it all.
"This platform is designed to benefit both event planners and small business owners," Christian explained. "It's easier to be found when you're a larger business, so I wanted to create a platform that mitigated the process of not being found as a small business."
EvenYou can be used by small business owners looking to tap new clients, professional event planners looking to widen their vendor pools, and even DIY event planners who aren't sure how to start. While other event-planning apps focus on particular needs, like the venue, the EvenYou platform will incorporate the full spectrum of potential vendor needs from the venue to the food to the DJ.
"It is a one-stop shop with everything you need," she said. "Only the amenities you need will populate for you on the specific days you need."
The road to entrepreneurship
Christian didn't always know she wanted to be an entrepreneur — she never learned about it, or saw it around her — but once she learned what it was, she knew she had it in her.
She followed a traditional college path after high school, but once she landed her first "big-girl job," she realized it was something she could do on her own — and she could do it better.
"Throughout my life, I found myself stepping into leadership roles when no one else would," she recalled.
Christian served on student council in high school, and was student government president in college. Later, she realized she had gained a following that believed in her and listened to her. The realization bolstered her confidence in stepping into entrepreneurship.
Executing a well-done event is a rush, she said.
"I strive to make events as seamless as possible from start to finish, and it's a huge reward to get to the end and hear from a client that it was the best experience they've ever had," she said. "It all comes down to helping people and seeing people happy and understanding that I had a part in that."
Tapping local business support resources
When Christian felt ready to launch her digital event planning platform, she turned to Early Risers Academy, a free, 10-week business-building bootcamp powered by Launch Dayton partner Parallax Advanced Research.
Early Risers Academy offers 10 weeks of free business classes in a cohort-based environment, instilling both established and aspiring entrepreneurs with the foundational business knowledge & skills they'll need to launch and grow a successful company.
When Christian walked into Early Risers Academy, she had a business idea. When she walked out, she had a company, complete with an LLC, the domain name for her future business website, a full pitch deck, and experience pitching for funding.
And, as an Early Risers Academy alum, she has access to the powerful Kauffman FastTrac curriculum for life. She encourages anyone who has an idea for a business to apply for the program.
"Early Risers Academy will make sure you are equipped," Christian said. "They won't send you out into the world without knowledge. They will do everything in their power to make sure you succeed."
How you can support Christian
Help her build out EvenYou! She's always looking for advisors with tech and web development expertise. Reach out: info@evenyouplanning.com.
Become a beta user! She will launch in Dayton and Columbus. If you are, or if you know, a small business owner that caters to the event industry — think photographers, caterers, venues, DJs, hair stylists, nail technicians, etc. — sign up for updates on the platform at www.evenyouplanning.com.
Popular Categories
Related Stories