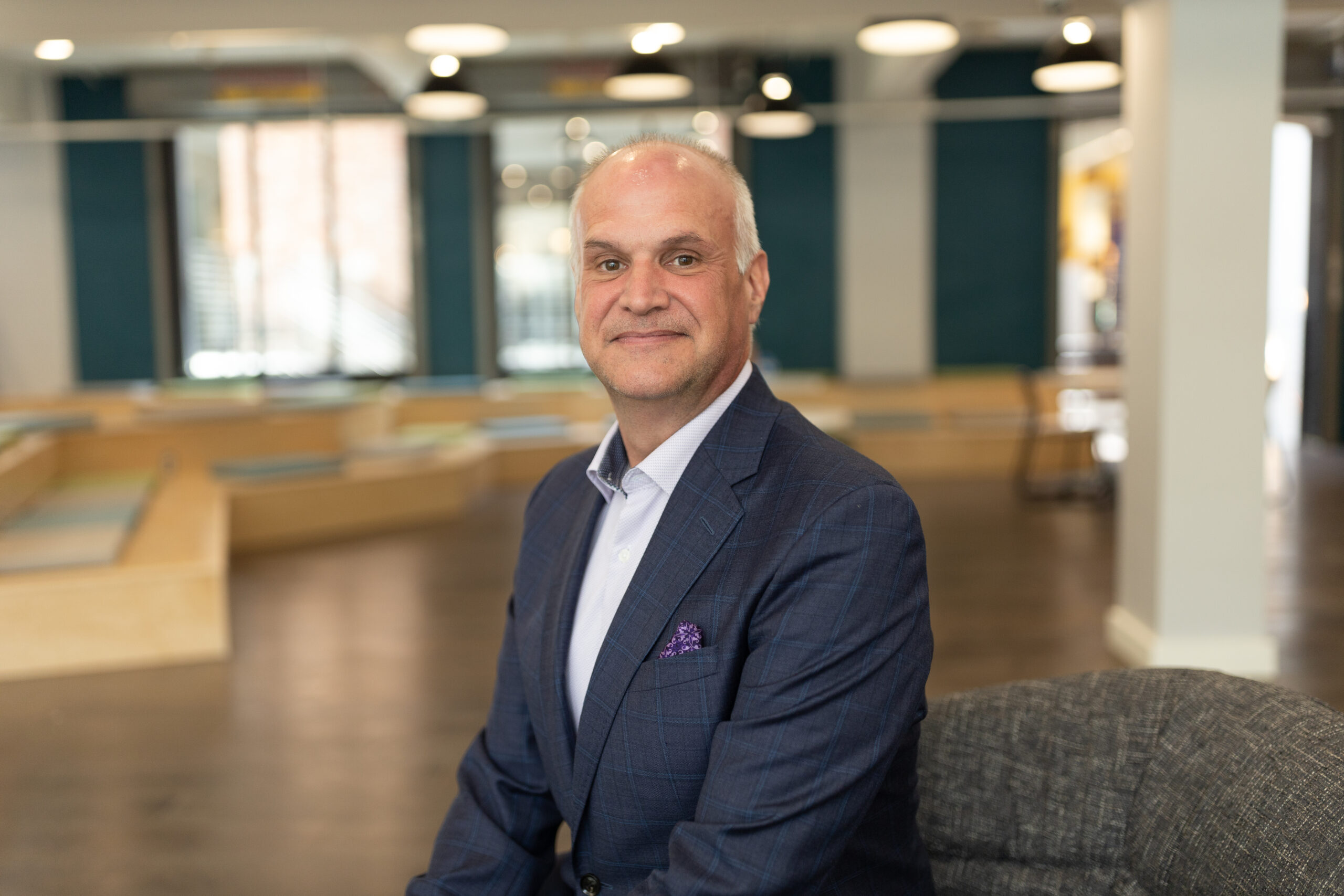 Entrepreneurs' Center awarded record $14.9M to support Dayton's tech startups
July 26, 2022
Wednesday, the Ohio Third Frontier Commission awarded an Entrepreneurial Services Provider Program grant for $14.9M to the Entrepreneurs' Center to support Dayton's technology startup and early-stage companies.
This record-breaking amount is a 60% increase from the 2019 award. The required local dollar-for-dollar match from project partners will total an impressive $29.8M to fund work from Jan. 1, 2023 through June 30, 2025.
"We are grateful for the continued support of the Third Frontier Commission and the State of Ohio for our ESP program. The size and scope of this project affirms the importance of the EC as an economic development organization, and more importantly, the growing importance of entrepreneurs and small businesses to Dayton's future," said Scott Koorndyk, president of the Entrepreneurs' Center. "This award will enable us to expand our services and really help drive success for technology entrepreneurs across our region."
The EC has administered Dayton's ESP program since 2017, tailoring services over the years to meet the evolving needs of the region's thriving startup scene. The comprehensive program provides funding and strategic assistance to high-potential concept, seed, and early-stage technology companies to accelerate their growth. Joining the EC in this effort is a robust network of partners, including Ascend Innovations, Converge Technologies, Cornerstone Research Group, Dayton Area Chamber of Commerce, Ikove Capital, Ohio Aerospace Institute, Parallax Advanced Research, Sinclair Community College, University of Dayton, and Wright Brothers Institute.
This new project builds on the EC's past results, a major success story considering the region did not have an ESP program in 2015-2016. The EC's portfolio has grown to nearly 100 clients, more than 25% of which are led by a diverse founder. Those clients have attracted $100M+ in investment, created 800+ new jobs and generated $180M+ in product sales. These results create over $378 million of total leverage for the EC's ESP – every $1 of Third Frontier Commission investment generated more than $30 of return.
"These results are remarkable! Our clients' achievements are having a real impact on the local economy and that benefits the entire Miami Valley. This funding helps fuel the EC so that we can continue to empower entrepreneurs and ensure Dayton reaches its full potential as a leader in technology advancement," said Gayle Rominger, chair of the EC's ESP Oversight Committee, member of the Entrepreneurs' Center Board of Directors, and active angel investor.
Popular Categories
Related Stories