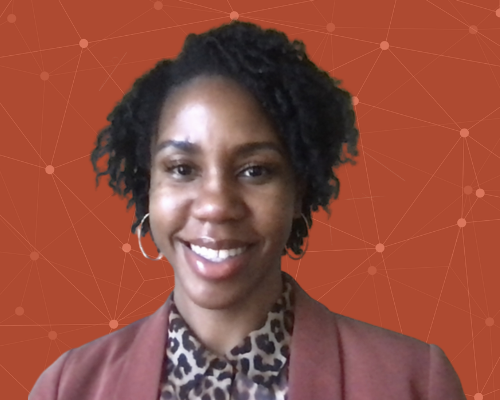 Elite, professional Oak & Ivy Lounge coming to West Dayton
May 18, 2021
By Aliyah McLain
Black On Purpose formed to give young, Black professionals a safe space to network and be successful. The founders are currently working to develop Oak & Ivy Lounge, an elite, professional lounge + rooftop venue to be located in West Dayton.
Co-founder Aliyah Lovett recently graduated from the winter 2021 cohort of Early Risers Academy, a 10-week, business-building bootcamp powered by Launch Dayton partner Parallax Advanced Research. We caught up with Aliyah to learn more about her company. Our conversation has been lightly edited for clarity.
Launch Dayton: How did your company begin?
Aliyah: In 2019, my sister and I came up with an event called Brunch in the City. When the event occurred in January 2020, although things went well, it encouraged us to strive for our own event space.
The name Black On Purpose stemmed from my sister and I also being very supportive of Black business and Black culture when we came up with the idea.
Have you always wanted to be an entrepreneur?
Yes and no. I believe my mother indirectly instilled the entrepreneurship lifestyle into my sister and I, as she is an entrepreneur as well.
My mother has owned her own childcare center for 30 years, and after moving from in-home to a facility in 2016, I was able to assist her with managing the center which really intrigued me into the business aspect of running the center.
In 2019, my sister and I also created Sister Pies, a dessert company that stems from our own family recipes. We set up pop up shops and attend many city events.
What is the biggest barrier you've faced?
Access to immediate funding has been one of the biggest barriers I have faced. We bought a commercial building, but now there is little to no funding to rehab this building in order to hold anticipated events.
Why do you love what you do?
My family and I are extremely passionate about West Dayton. This is where we were born and raised, and we want to restore our community.
I was a little intimidated the first few weeks due to all the virtual work because I am a very hands-on learner, but the support and experience is amazing!
How can the Launch Dayton community support you?
We are very hard workers, and we are equipped with a professional background. However, we are just looking for local contacts and resources in order to enhance the presence of Black On Purpose.
Watch Aliyah's Early Risers Academy pitch here to learn more, then connect with her at [email protected].
Popular Categories
Related Stories