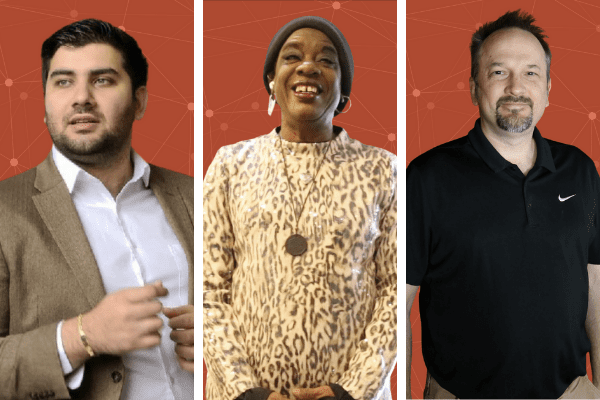 Early Risers is back this Friday with SaaS, fintech + pest repellent
February 23, 2021
Early Risers is back this week! Our February Early Risers pitch event will be virtual — join us Friday morning, Feb. 26, to hear how local startups aim to make a difference for home healthcare workers, small businesses and average folks who want to learn how to invest.
Pitches will start promptly at 8a. You'll meet:
Abdullah Alwali and WaleeWall, his fintech app designed to help the average person engage in the stock market;
Jordan Gray and Honeycomb Archive, a nuts-and-bolts SaaS company building out an e-commerce platform for small businesses across the region;
Anthony Watson and Ace Healthy, pitching Eaglewatch Bedbug Eliminator, a non-toxic, safe bed bug repellent for seniors, children, pets.
Early Risers is a morning pitch series that connects entrepreneurs to the things they need most, like first customers, key employees, mentors, funding, and more. Each startup gets 10 minutes to pitch, then the audience gets 5 minutes for Q&A.
In the last three years, 90% of startups have gotten their ask granted through a connection made at Early Risers. So pop online and find a place you can plug into Dayton's startup community!
Let us know you're coming! Register here.
Want to pitch Early Risers? Click here.
Want to sponsor Early Risers (and get two minutes in front of the audience)? Click here.
Hope to "see" you Friday!
Popular Categories
Related Stories