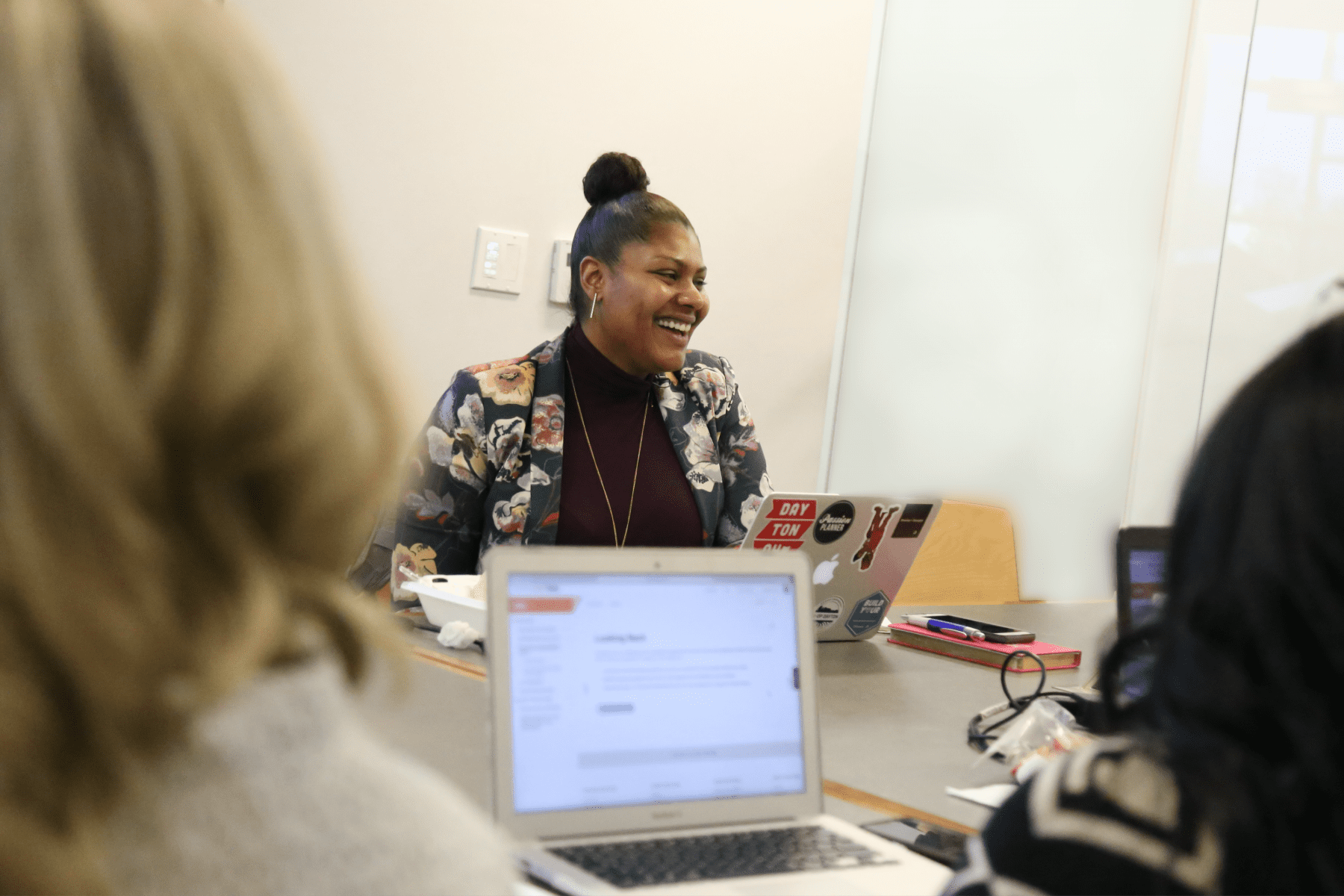 Early Risers Academy will return with four cohorts in 2021
November 9, 2020
Apply now to get in on this free business bootcamp program
The Early Risers Academy pre-accelerator program, designed to take participants from business idea to launch within 10 weeks, will kick back off in February 2021.
The FREE Early Risers Academy program is designed to take aspiring entrepreneurs from idea to launch, or to help newer small business owners plan & train to successfully scale. Entrepreneurs of all genders, colors & creeds are welcome.
"This needs to be where people start, this is where they'll get the most value, this is where they'll get excited," said T. Osinubi, founder of STEM Whispers and a spring 2020 Early Risers Academy graduate. "There are a lot of entry points to the entrepreneurial ecosystem. Start here first."
The program went virtual in April to help business owners work on their business, even if they couldn't work in their business as usual due to COVID. The first 2021 cohorts are also slated to run virtually. There will be four cohorts total in 2021. Three cohorts will be industry-agnostic, one cohort will be tailored for tech-based companies. The dates are as follows:
Feb. 1 — April 13 (tech)
Feb. 16 — April 20
May 12 — July 14
Aug. 11 — Oct. 13
Participants will spend those 10 weeks moving from idea to founding a business through coursework from the Kauffman Foundation, the country's preeminent entrepreneurship-building organization. Aspiring founders will receive pitch coaching and hands-on mentoring, weekly discussions with successful entrepreneurs and experts, access to Dayton's entrepreneurial ecosystem, & alumni support after graduating the academy.
The tech cohort will be run by reps from Converge Technologies, an engineering and business advisory firm that helps companies with development and commercialization of novel technologies. This focused cohort will offer additional experts on topics such as prototype development and how to design to appeal to end users and for large-scale manufacturing.
Applicants should be able to commit at least 4-6 hours per week to coursework for the duration of the academy.
Each program will conclude with a pitch event in which one graduate from each cohort will win $1,000 to infuse into their business. Pitch events will be organized with Launch Dayton, a collaborative effort to connect entrepreneurs to peers, resources, and supporters, and to tell the stories of our region's thriving startup community.
"We are intentionally carving out space for minority founders and business owners to access resources that help build solid foundations and provide hands-on support in order to create successful businesses," program manager KeAnna Daniels said. "We are committed to reaching non-tech and historically under-represented founders who haven't always felt seen in Dayton's entrepreneurial ecosystem."
This pre-accelerator is supported by The Entrepreneurs Center & Parallax Advanced Research, collaborators on the region's Entrepreneurial Services Provider (ESP) grant which is funded by Ohio Third Frontier.
For more information, contact KeAnna at keanna.daniels@parallaxresearch.org.
Popular Categories
Related Stories