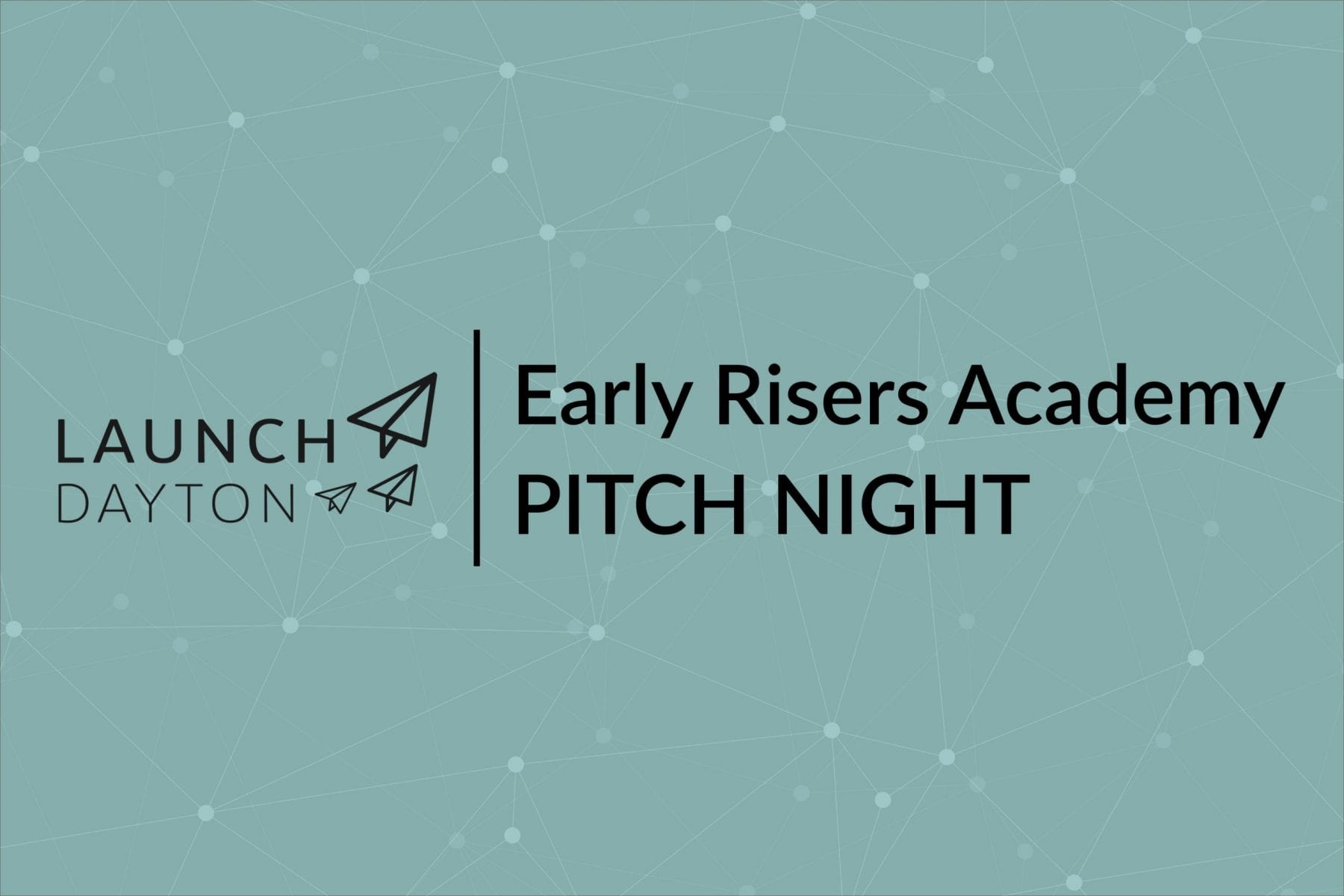 Early Risers Academy grads pitch their cos this Thursday
May 19, 2020
Early Risers Academy is a free, 10-week, pre-accelerator program designed to take participants from business idea to business launch.
On Thursday, May 21, the latest program graduates from our winter 2020 cohort will pitch for a $1K prize!
You'll meet:
• NaAsiaha Simon & NaAsiaha Simon & Associates (NSA) , where creativity meets innovation! A Public Relations and Planning Firm that represents businesses and organizations, using strategy and innovation to promote and protect each client's brand and reputation.
• Dana Dane & Scripted in Black , an exclusive multi-disciplinary arts collective currently serving the Dayton area. We center the work + collaboration of unconventional creatives of color through the curation of experiential installments a year.
• Joanna McGuffey & Unconventional Works, a boutique consulting firm serving bold leaders and teams who desire meaningful impact and change for workplace wellness through custom plans and intensive workshops.
• Sonya Ware & The Ware Consulting Group, LLC (WCG) , an educational consulting, training, and coaching firm that provides entertaining educational workshops to educators in various fields within Ohio and the surrounding areas.
Early Risers Academy is designed for aspiring founders in any industry. We're particularly excited to work with more women and minority founders.
Participants complete Kauffman FastTrac coursework from the nationally-renowned Kauffman Foundation, receive pitch coaching and hands-on mentoring, weekly discussions with successful entrepreneurs and experts, & access to Dayton's entrepreneurial ecosystem.
These workshops can also be valuable for founders early in their small business journey, or who jumped right into their business without formally developing the plans behind it and are now discovering they need some of that paperwork in place to grow.
Learn more & apply for an upcoming Early Risers Academy cohort here.
Popular Categories
Related Stories