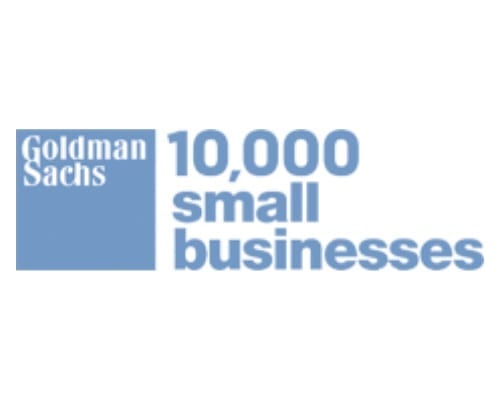 DEADLINE EXTENDED! Apply today for the 2021 Goldman Sachs 10K Small Businesses program
February 4, 2021
Are you a small business owner committed to growing your company?
The application deadline for the next Goldman Sachs 10,000 Small Businesses program has been extended to Feb. 12!
The 15 week-long program teaches small business owners how to scale, from how to lead and hire, to how to prepare financial documents to seek funding, to how to marketing, sales & operations tactics. These workshops will be delivered virtually beginning in May.
The program is free to participants — a roughly $7,500 value per business owner, said Kandise Bobo, workforce development manager at Sinclair Community College. Sinclair will be administering the Goldman Sachs program, which Kandise describes as a "crash course MBA."
Each cohort comprises 30 to 40 small business owners. According to national program statistics, 67 percent of these business owners increase revenues & 47 percent of these owners create new jobs within 6 months of completing the program.
Applicants should be owners or co-owners of a business that has been in operation for at least two years, made at least $75K in revenue in the most recent fiscal year, and has at least two employees (including the owner). These employees do not have to be full-time. Most important, Kandise emphasized, is a desire to grow the business.
Sinclair College celebrated the first 16 graduates of the program in December 2020.
Apply online here. Those selected to move on to the second round will be contacted to provide supporting documents and participate in a 30-minute informal interview.
Popular Categories
Related Stories