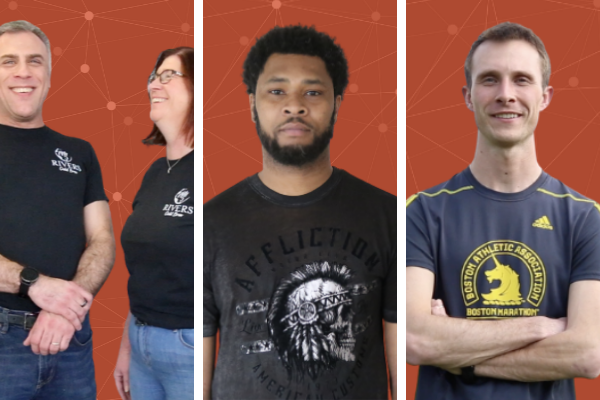 Cold brew, sensors, video shopping at this week's Early Risers pitch
April 20, 2021
Early Risers is back this week! Our April Early Risers pitch will be virtual — join us Friday morning, April 23, to hear how local startups are shaking up cold brew coffee, athletic sensors and video shopping.
Pitches will start promptly at 8a. You'll meet:
James & Lynne Mowery, founders of Fifty5 Rivers Cold Brew, offering delicious, ready-to-drink cold brew coffee;
Jack Randall and Illume, a device that allows endurance athletes to send SOS messages to predefined emergency contacts while training;
and Dexter Gilliam-Beale, founder of Viddoe, a video-shopping platform that lets you purchase products without changing websites.
Early Risers is a morning pitch series that connects entrepreneurs to the things they need most, like first customers, key employees, mentors, funding, and more. Each startup gets 10 minutes to pitch, then the audience gets 5 minutes for Q&A.
In the last three years, 90% of startups have gotten their ask granted through a connection made at Early Risers. So pop online and find a place you can plug into Dayton's startup community!
Let us know you're coming! Register here.
Want to pitch Early Risers? Click here.
Want to sponsor Early Risers (and get two minutes in front of the audience)? Click here.
Hope to "see" you Friday!
Popular Categories
Related Stories