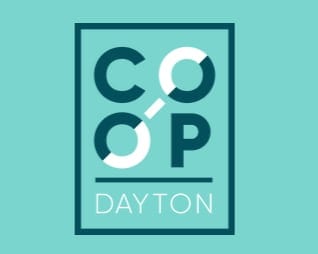 Co-Op Dayton is hiring a full-time Finance Manager
January 12, 2021
Launch Dayton partner Co-Op Dayton is hiring a full-time Finance Manager.
Co-Op Dayton is a nonprofit organization that seeks to create a more equitable and sustainable local economy by developing cooperative businesses that meet community needs, that are rooted in and accountable to community, and that offer dignified jobs through shared ownership. Co-op Dayton currently provides business technical assistance and community outreach and organizing for more than ten cooperatives in development in Dayton, including the Gem City Market.
The Finance Manager will play a key role in our organization by helping us to maximize our social impact with our financial resources and to sustainably grow our staff and programs. The Manager will be responsible for tracking our finances, updating our books, and reporting to our grantors. The Manager will also participate in the cooperative business development process by providing technical assistance to co-ops, specifically with financial models, analysis, and training. Because Co-op Dayton is a democratic workplace, the Manager will also help to develop the organization's vision and strategy alongside other staff and stakeholders.
The responsibilities of the Finance Manager are as follows:
Organizational Bookkeeper
o Record financial transactions
o Maintain financial records
o Update financial statements
Annual Budget
o Analyze prior year budgets
o Develop and update the annual budget
Grant Reports
o Prepare financial reports for grantors
Cooperative Business Development
o Provide technical assistance with financial models and analysis
Key skills and qualifications for the Finance Manager role:
Attention to detail and accuracy, excellent data entry skills, and the ability to clearly communicate complex financial data
Experience with accounts payable, accounts receivable, payroll, and general ledger as well as thorough knowledge and understanding of GAAP
Proficiency in Quickbooks, Microsoft Excel, and Google Sheets
Preference for a certificate or degree in accounting, finance, or a related field, or proven experience as a bookkeeper
Key skills and qualifications for employment at Co-op Dayton:
Deep commitment to racial and economic justice
Self-motivation and personal accountability
Organizational skills, including the ability to create transparent and systematic workflows
Willingness to commit energy and heart to a startup community organization
Eagerness to learn and build with us, flexibility, and humor
People of color, women, those with disabilities, LGBTQ and gender nonconforming applicants encouraged to apply.
Please submit a cover letter and resume to [email protected].
Popular Categories
Related Stories