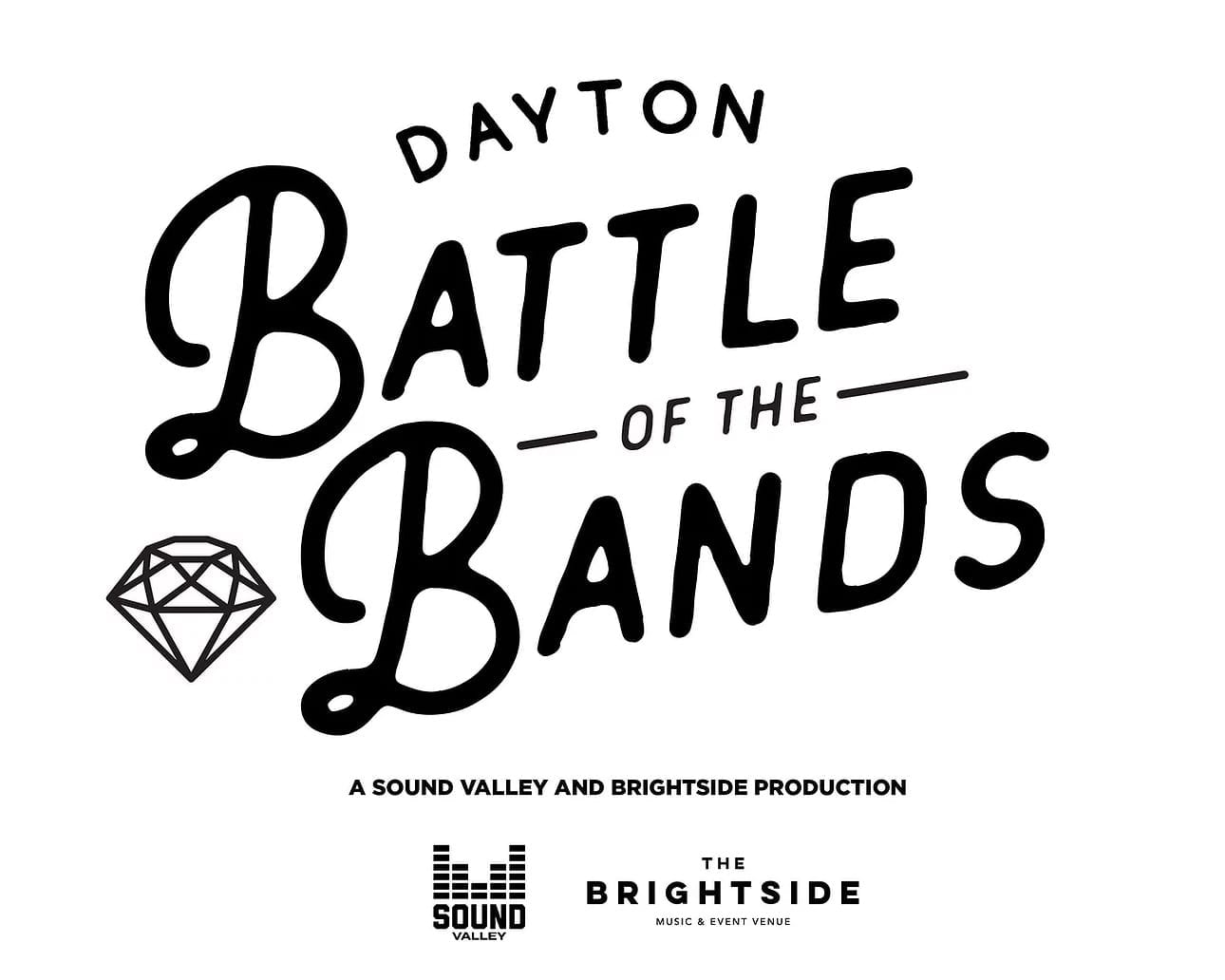 Calling musician-entrepreneurs for Dayton Battle of the Bands
December 10, 2019
The Brightside Music & Event Venue, Sound Valley and Venus Child Productions are partnering to launch Dayton Battle of the Bands  — a new, exciting incubator music project starting in January 2020.
"The goal with the Dayton Battle of the Bands is to shine light on new and upcoming bands in the community, while providing a prize package that helps launch them to their next level," the organizers said in a Facebook post.
Bands or musical acts of any genre that have been established 5 years or less and live within a 35-mile radius of downtown Dayton are eligible to apply, but a band representative must attend an informational session to learn about the competition & provide proof of residency — two sessions will be held, on Tuesday, Dec. 10 & Tuesday, Dec. 17 at The Brightside.
Visit daytonbattleofthebands.com for complete rules and registration. There is no fee to apply or perform. Online registration opens Friday, Dec. 6 and closes on Sunday, Dec. 22.
There will be 20 bands selected to compete by a panel of judges and industry experts. The bands will be slotted to perform in groups of four over five Tuesday evenings starting on Jan 14, 2020.
The winner of reach round is selected by an equal combination of audience and judges votes. The winner of each round will be invited to perform at the Finals on Tuesday, Feb. 25, 2020. The champion will be determined by 100% audience vote.
Each band will also get constructive feedback from our judges to help guide all participating acts. Battle of the Bands final winner will receive an EP recording session at Reel Love Recording Company, a music video by Sound Valley, a professional photo shoot by Mike Jones, and a spot on the BIG stage at The Brightside during the Sound Valley Music Festival.
All finalists will receive $100 for participating.
Anyone interested in finding out more, please visit www.daytonbattleofthebands.com
.
Companies looking to sponsor this event, please email: daytonbattleofthebands@gmail.com.
Popular Categories
Related Stories