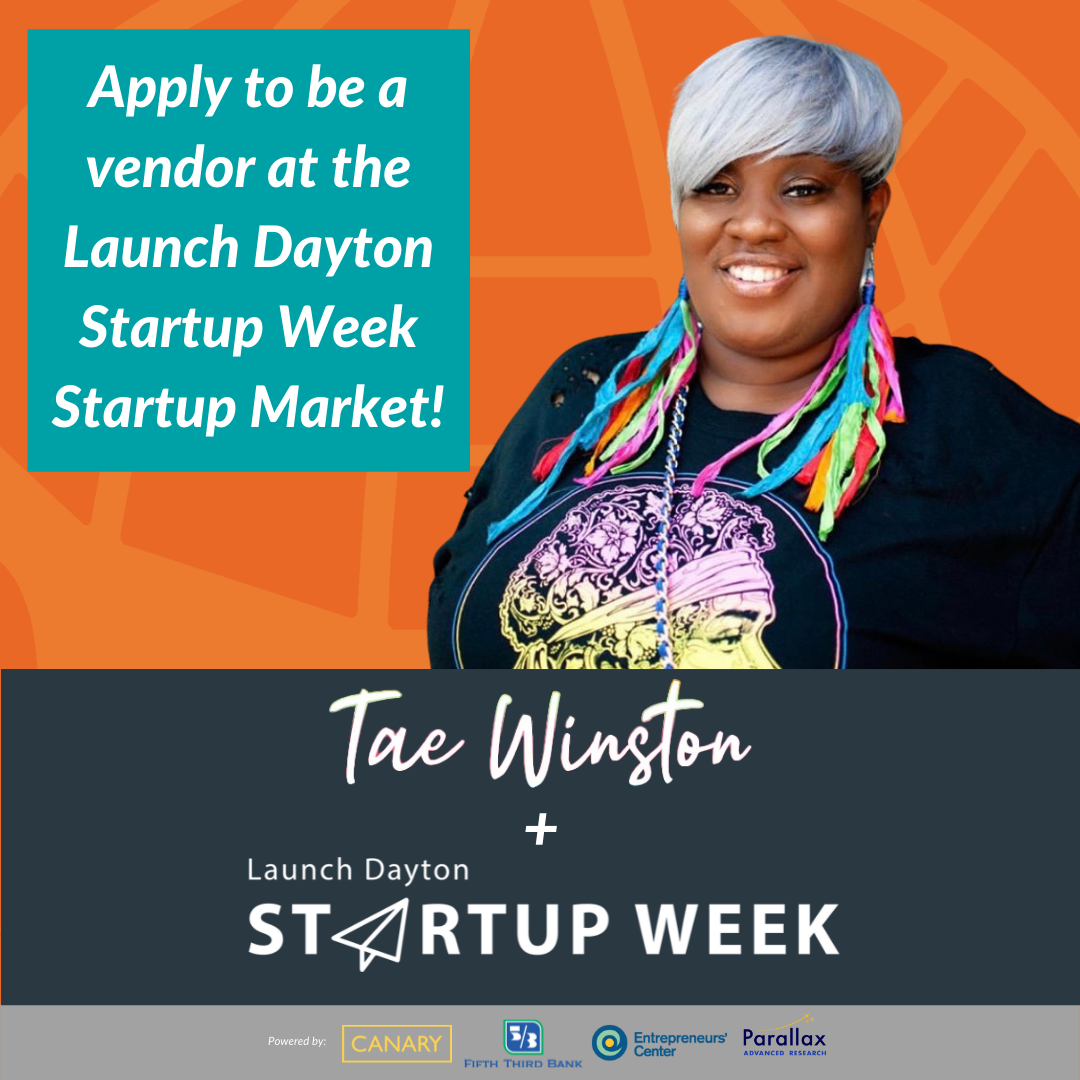 Be a featured vendor at Launch Dayton Startup Week!
August 3, 2021
At Launch Dayton Startup Week 2021, we're teaming up with Tae Winston to bring you the Launch Dayton Startup Week Startup Market on Monday, Sept. 13 in the historic Arcade Rotunda!
Tae Winston is a Launch Dayton community champion and the founder of The Entrepreneurs' Marketplace, The Entrepreneurs' Shoppe and The Entrepreneurs' Connection, each of which offers opportunities for area makers and small business owners to break into retail.
The Launch Dayton Startup Week Startup Market will have two rounds — a dozen spaces will be available in the morning from 9 a.m. to 1 p.m. (load in at 8 a.m., load out at 1:15 p.m.), and a dozen spaces will be available in the afternoon from 3 p.m. – 8 p.m. (load in at 1:45 p.m. or 2:45 p.m., load out at 8 p.m.)
We are seeking both product vendors and food vendors.
A selection committee will review applications. We will consider:
your social media marketing & branding
type of products you offer
if your products are seasonally appropriate for late summer/early fall
if you have products available under $30
We are seeking to build a representative vendor lineup that includes at least half women and half people of color.
Want to be one of the featured vendors for this event? Apply by Friday, Aug. 13!
While you're running your vendor booth, you'll still be able to catch all the inspiring talks from area founders on the main stage — we've got sessions ranging from tackling marketing myths to meeting the founder of Ohio's first minority-owned and Black-woman led cannabis processing facility. Check out the full schedule & register today to snag your seat at the Dayton region's premiere entrepreneurship conference!
Popular Categories
Related Stories