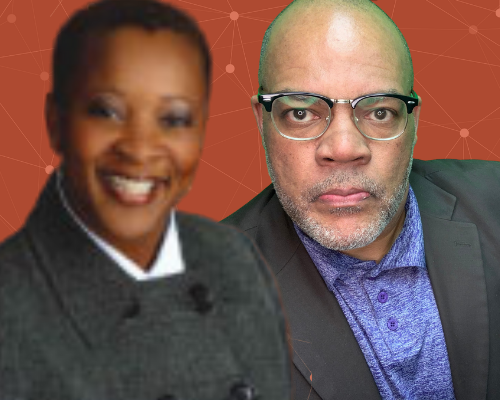 Audrey's Eggnog takes top prize in Early Risers Academy cohort pitch
July 27, 2021
Husband-and-wife duo Kevin & Jamie Watt wanted to take the family eggnog recipe to the world — so they jumped into the spring 2021 Early Risers Academy cohort, where new company Audrey's Eggnog recently took first prize in the cohort's culminating pitch competition.
"Christmas is eggnog," Kevin said, as he recalled the memories of his mother's eggnog, crafted with a blend of French brandy and Caribbean dark rum.
"I just want him out of my kitchen," Jamie joked, as the couple shared how they have been making and giving away a couple hundred bottles of eggnog each holiday season.
The Audrey's Eggnog founders are seeking connections to area co-packers and local retail stores to help move their business forward. Watch their pitch here, and connect with them at audreyseggnog@gmail.com.
Early Risers Academy is a free, 10-week, business-building bootcamp managed by Launch Dayton partner Parallax Advanced Research.
Participants complete Kauffman FastTrac coursework from the nationally-renowned Kauffman Foundation, receive pitch coaching and hands-on mentoring, weekly discussions with successful entrepreneurs and experts, & access to Dayton's entrepreneurial ecosystem.
The bootcamp is designed to take aspiring entrepreneurs from idea to business launch. These workshops can also be valuable for founders early in their small business journey, or who jumped right into their business without formally developing the plans behind it and are now discovering they need some of that paperwork in place to grow.
Other spring 2021 cohort graduates included:
Cheyenne Thornton, pitching Mic Drop Karaoke Bar & Lounge, a modern karaoke bar located in the heart of West Dayton;
Danielle Phillips, pitching GuideBeam Digital Marketing, providing digital marketing research, strategy and coaching to empower growing B2B businesses that want to optimize their online experience and maximize ROI;
Todja Stirtmire-Vance, pitching a new community-based mental health organization;

Eron Johnson, pitching Hey Girl, a social activities app that connects like-minded African American women together in groups of 4 or more;

Reece Freeman, pitching Beach Please, a swimwear boutique for curvy Black queens who need options so they can travel while being cute and comfy in affordable swimwear.
"Early Risers Academy is designed for aspiring founders in any industry," Project Manager KeAnna Daniels said. "We're particularly excited to work with more women and minority founders."
Curious if Early Risers Academy is fit your you? Learn more & apply for our next cohort, kicking off in just a few weeks!
Popular Categories
Related Stories