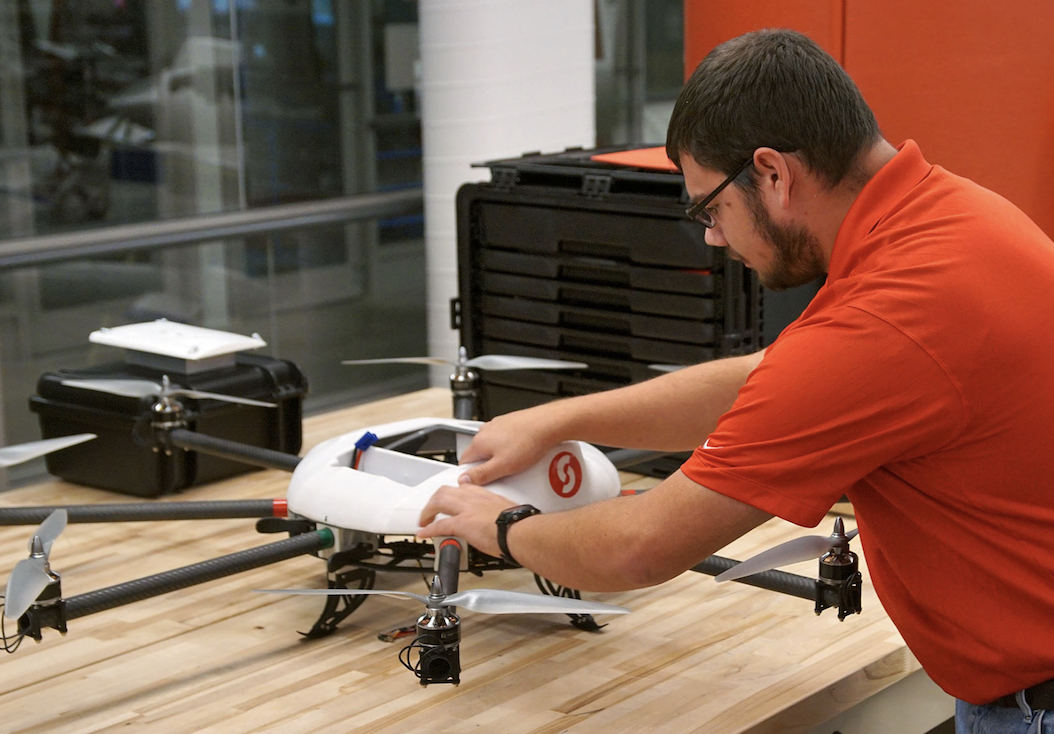 Apply now for new UAS-focused defense accelerator, launching May 10
March 9, 2021
Does your small business operate in the drone space? A new UAS-focused defense accelerator might be for you.
The goal of the new UAS Accelerator is to support emerging UAS-related small businesses in the region to discover and express the value within technologies and services while establishing a documented path towards sustainability and growth. Potential markets range from military, emergency response and logistics to entertainment, real estate and agriculture.
Zoom-based workshops will guide small businesses and entrepreneurs with support and coaching along the way, featuring training in topics like customer discovery, business model development, and more. The accelerator will run for 6 weeks beginning May 10, and you will still be able to work on your business while participating in the accelerator.
There are spaces available for 10 to 12 companies to participate. Participants will attend 2.5-hour work sessions twice per week, and will end the program with a business plan.
The UAS Accelerator is supported by Launch Dayton partner Parallax Advanced Research via a grant from the U.S, Department of Defense Office of Economic Adjustment. The accelerator will be managed by Launch Dayton partner the Entrepreneurs' Center.
All Dayton regional drone or UAS products and services companies are encouraged to apply! Applications are due by March 26.
Questions? Contact [email protected].
Popular Categories
Related Stories