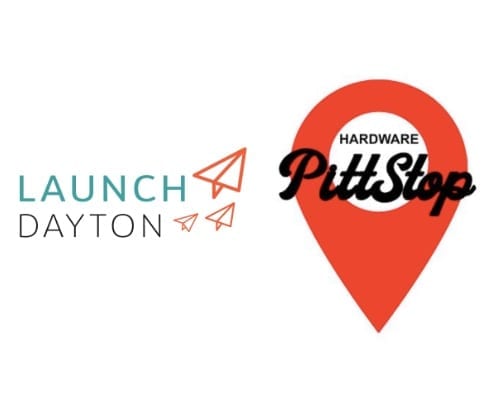 DEADLINE EXTENDED! Apply for the AlphaLab Gear Hardware Cup Dayton PittStop for a shot at $50K
December 9, 2019
Apply now for the Jan. 16, 2020 AlphaLab Gear Hardware Cup Dayton PittStop and you could earn a shot at $50,000 for your early-stage hardware startup.
The AlphaLab Gear Hardware Cup is a national pitch competition with semifinal rounds held in Pittsburgh, Boston, Washington DC, Chicago, Research Triangle (NC), and San Jose.
Dayton is one of eight cities within driving distance of Pittsburgh that will host an AlphaLab Gear Hardware PittStop. Six startups from the Dayton region will be selected to pitch on Jan. 16, 2020 at 5p at the Nucleus coworking space in the Kuhns Building, located at 15 W. 4th Street in downtown Dayton.
The PittStop winner will receive a travel stipend and two-night hotel stay in Pittsburgh, plus a chance to compete in the semifinal competition on Feb. 27, 2020. The winner of the semifinal will win $3,000 and a shot at the $50K AlphaLab Gear Hardware Cup grand prize in May.
To be eligible, a startup must have at least one physical product component. These products range from manufactured products, IoT/connected devices or health/medical devices to consumer products, consumer electronics, food, fashion, robotics, etc.
The deadline to apply for the Dayton PittStop is Friday, Jan. 3, 2020. A panel of representatives from area entrepreneurial support organizations will select the top six startups to pitch on Jan. 16.
Each startup will have 3 minutes to pitch, followed by 3 minutes of Q&A from a panel of judges which will include a rep from the Pittsburgh Hardware Cup semifinal team.
The Dayton Hardware PittStop will be held during the Jan. 16 LaunchPad, a monthly event designed to connect and support the Launch Dayton community. LaunchPad events offer a series of workshops, meetups and networking opportunities for the region's entrepreneurially-minded individuals, whether they're launching a tech startup, a retail storefront, a new product line, a community project or a nonprofit.
Apply at: https://gust.com/programs/alpha-labgear-hardware-cup-pittstop
Learn more about the AlphaLab Gear Hardware Cup here: https://alphalabgear.org/hardwarecup/
Popular Categories
Related Stories