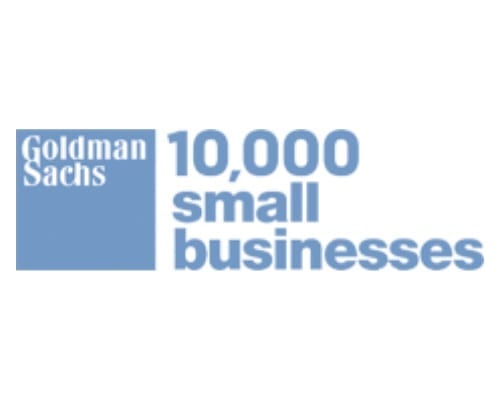 Apply for free Goldman Sachs program to grow your small business
November 5, 2019
Are you a small business owner committed to growing your company?
Applications are open for the Goldman Sachs 10,000 Small Businesses program, which will launch in Dayton in May 2020.
The 14 week-long program teaches small business owners how to scale, from how to lead and hire, to how to prepare financial documents to seek funding, to how to marketing, sales & operations tactics. These workshops will be delivered in-person, every Friday from 8a to 5p from May 8, 2020 to July 31.
The program is free to participants — a roughly $7,500 value per business owner, said Kandise Bobo, workforce development manager at Sinclair Community College. Sinclair will be administering the Goldman Sachs program, which Kandise describes as a "crash course MBA."
Each cohort comprises 30 to 40 small business owners. According to national program statistics, 67 percent of these business owners increase revenues & 47 percent of these owners create new jobs within 6 months of completing the program.
Applications are due by Jan. 31, 2020. Applicants should be owners or co-owners of a business that has been in operation for at least two years, made at least $150K in revenue in the most recent fiscal year, and has at least four employees (including the owner). These employees do not have to be full-time. Most important, Kandise emphasized, is a desire to grow the business.
Apply online here. Those selected to move on to the second round will be contacted to provide supporting documents and participate in a 30-minute informal interview.
Want more information before you apply? Attend an informational webinar Wednesday, Nov. 20 at 12p; Thursday, Dec. 5 at 8:30a; or Tuesday, Dec. 17 at 5p. Register here.
Popular Categories
Related Stories