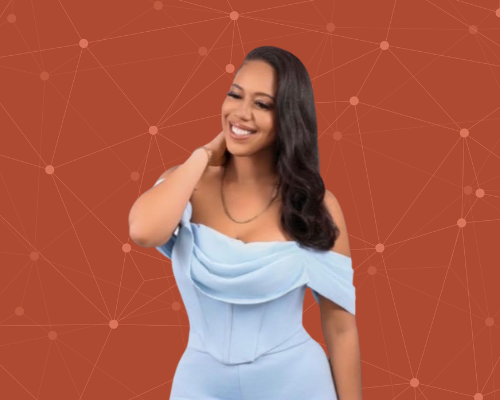 After5's downtown Dayton boutique is coming soon!
June 28, 2022
A new boutique will open doors in downtown Dayton this summer, bringing women all the options they need to create the perfect evening look for any occasion.
Dayton native Erin Parrott is the founder of After5, a women's clothing boutique that launched online in late 2019.
"It ended up serving me really well that we began as full e-commerce outside our of our one big, annual popup event," Erin said, reflecting on the impact of COVID on local retail shops.
This summer, Erin will open doors to a physical store in Dayton's Fireblocks District.
From the couch to the club
After5 caters primarily to women in their 30s and 40s, often moms, who fall in a "gray area" where fashion marketers are concerned, Erin said.
"They're in their mid-30s, they want to be cute, and be sexy, and feel attractive, without doing the absolute most," she said. "We try to create a seamless hopping experience. If you're looking for casual, on the go, but cute and comfy, or it you want to jazz it up, dazzle dazzle it for date night, we have that too."
The inspiring part of her work as a boutique owner is helping women feel comfortable and confident, so they can show up as their best selves, she said.
"When you find something that fits your body type and personality, and you know you look good, it does something to your self-esteem," she said. "I want women to feel as good as they look, and vice versa."
While After5's annual popup shopping experience as a full-scale affair, complete with open buffet and bar, having a physical location will enable her to bring an element of personal shopping to her customers on a regular basis, Erin said. The back of the shop will be a fulfillment center for online orders, but the front will offer lounge-like furniture and rotating exhibits highlighting local artisans and designers. And, of course, the clothes.
"My goal is to know my customer. Whether its me or my style advisor, I want women to feel comfortable expressing what they're insecure about so we can help customize looks, and maybe find things they wouldn't have thought would look good," Erin said.
First-generation entrepreneur
After5 is Erin's first foray into entrepreneurship. One local program that's helping her secure her footing is Downtown Dayton Partnership's Retail Lab.
"It's extremely informational," she said. "Sometimes the topics are things you think you know, sometimes it's things you didn't know at all, but a light bulb goes off."
When the store opens, Erin hopes her customers will come out to say hello in real life.
"I love my customers!" she said. "I feel like they're extended family. I'd love to start putting faces to names. I believe After5 will scale outside Ohio, but home is where the heart is, and our core location will always be in Dayton. I would love to meet those core Dayton customers, and meet new ones."
Her advice to fellow founders? Trust the process.
"It's not always pretty. You have to really believe in the power of yourself," she said. "The amount After5 has grown in the last, not even three years — it blows my mind. Sometimes we know we can do something, but reality shows us something different, so we don't pursue it. I just want people to really believe in the power of themselves and keep going. If you're persistent and dedicated, there's always something that comes from hard work."
Shop After5 online here, and follow the company on social media for first notice of the downtown storefront's official opening date!
Popular Categories
Related Stories