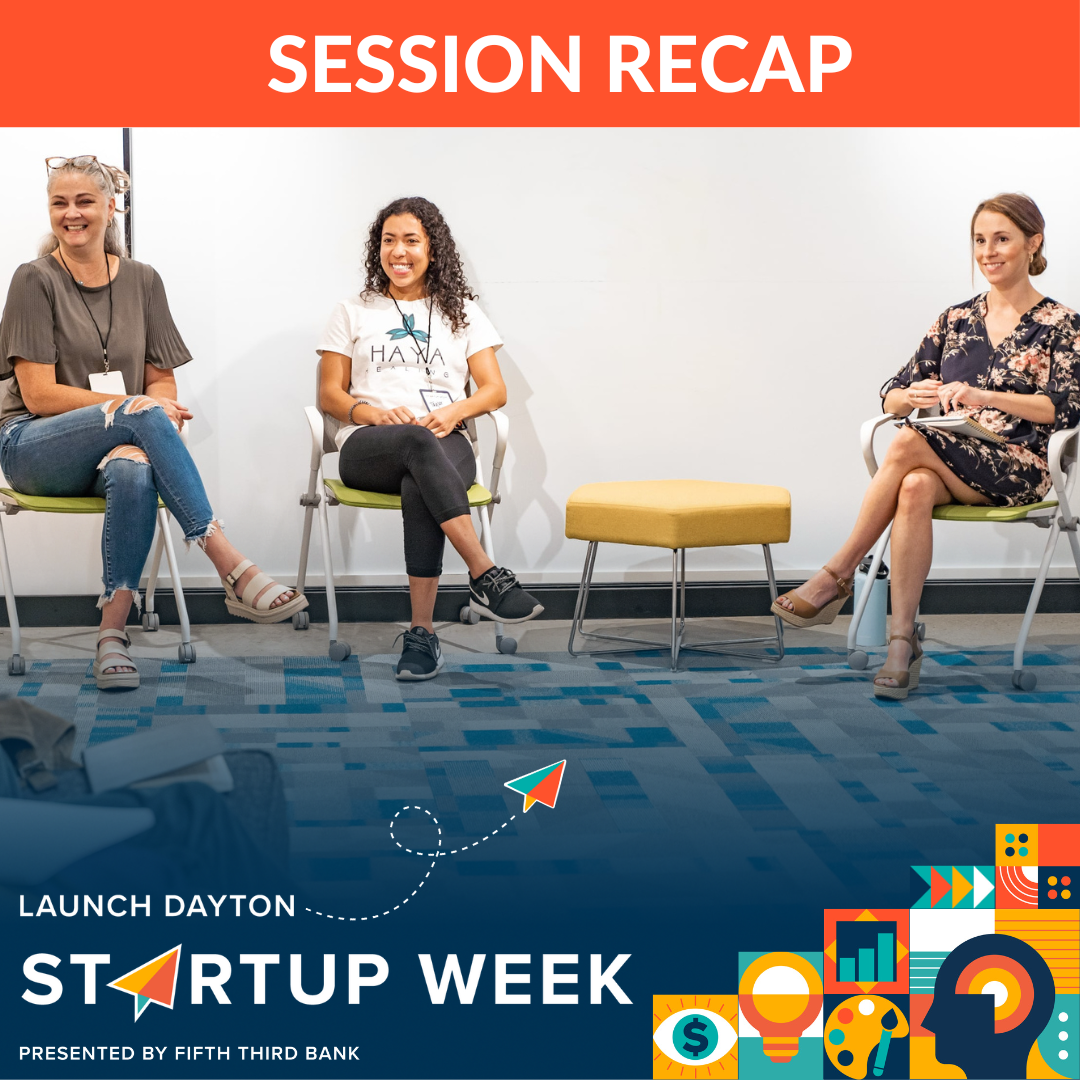 6 Self-Care Strategies for Entrepreneurs
November 15, 2022
By Katie Aldridge
You can't fill someone's cup if your own is empty.
It can be hard for entrepreneurs to make self-care a priority, but at this year's Launch Dayton Startup Week, a panel of founders discussed practical strategies to make wellness a part of your daily routine.
The panel included:
April Klein, founder of The Well, a wellness center that houses a curated collective of diverse, like-minded practitioners
Taylor Johnson, founder of Haya Healing, created to help community members heal and elevate the mind, body, and spirit utilizing a holistic approach
Candace Dalmagne-Rouge, founder of Ceremony, offering kits and community gatherings to help people honor, heal, and celebrate life.
The panelists recommended the following practices to help you begin your wellness journey:
Add things, don't remove them. People often believe removing things from our lives will improve it, but adding small practices has a more positive effect.
Practice listening to your body. Does your body want to run, or does it want to rest?
Take the time to breathe.
Appreciate the little things. Whether it's waking up for the day or feeling the sunshine on your arm, it's important to simply be and be grateful.
Utilize outside support. This includes yoga, reading, and peers. These things teach us new things about ourselves, our work, and what is important.
Set boundaries. It's easy to confuse boundaries with fences. Respect your boundaries and others will follow.
"If we do not make time for our wellness, we will be forced to make time for our illness," April said.
It takes a lot of physical and mental work to be an entrepreneur. So, why is wellness a taboo subject to discuss with employers, business partners, and employees? April and Taylor believe there is a way to change the expectation to push your hardships aside in business, and it starts with reclaiming what it means to be professional.
We are human first, the panelists reminded attendees, and we all have things going on.
Other ways to pursue wellness as an entrepreneur:
Show up how you feel like showing up.
Don't waste your energy on things that do not matter to you.
Release things that do not benefit yourself or your mission.
Take brain breaks throughout the day.
Schedule time for wellness activities like they're appointments.
Popular Categories
Related Stories