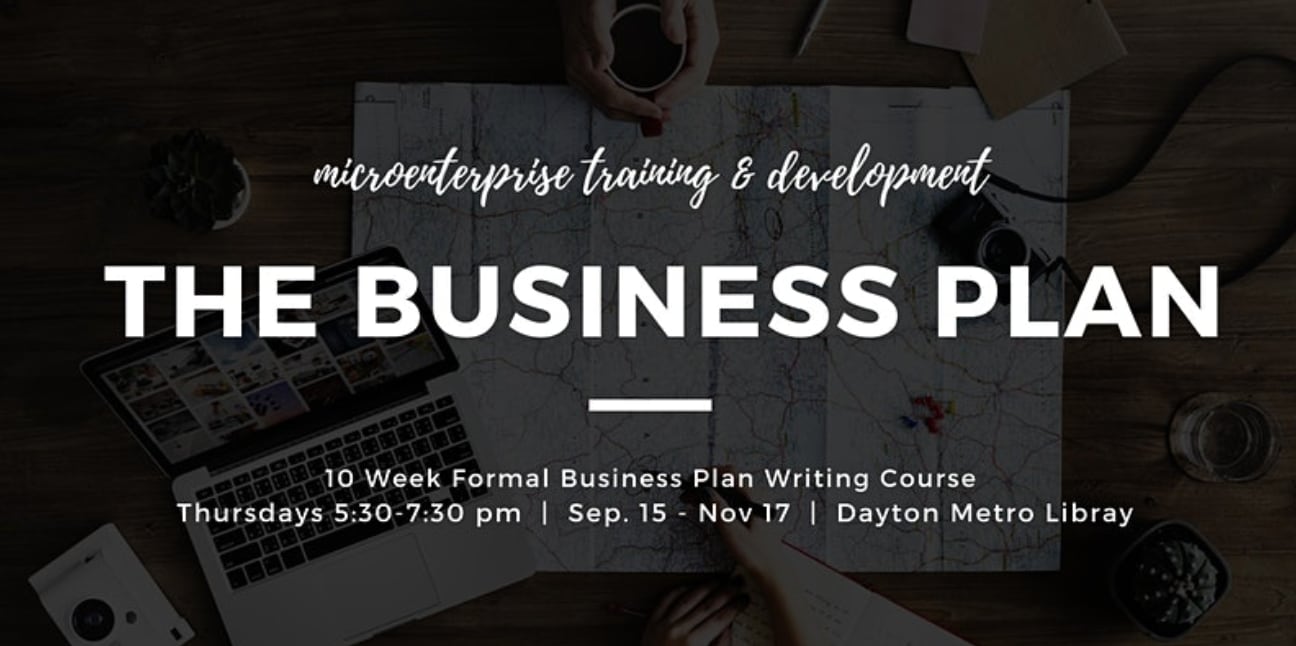 Date: September 15
Time: 5:30 pm - 7:30 pm
The Formal Business Plan
10-week business development series delivering the tools needed to plan, start, and grow a sustainable business enterprise.
This 10-week business development series is being offered in Montgomery County and gives prospective business owners all of the tools needed to grow their business successfully. Students will learn to identify and plan for many of the pitfalls that can lead to business failure and will complete a business plan.
The content of the course focuses on the considerations that go into growing a small business, the managerial skills needed and a dive into marketing concepts and the components of a business plan. Specific objectives are stated at the beginning of each class. Students will be responsible for reading all handouts, homework assignments given by instructor and assignments towards the completion of an action plan. Guest speakers will include accounting, legal, and marketing professionals. Participants will have the opportunity to discuss business banking and financial considerations with regional small business bankers.
To complete the course and receive a certificate, students must attend all classes, submit completed assignments from the instructor, as well as submit a completed business plan.
The course will run from Thursday, September 15, 2022 until Thursday, November 17, 2022. Classes are every Thursday, beginning promptly at 5:30pm and will end no later than 7:30pm. Registration is required.
For more information or to register, please contact Caroline Christian at caroline.christian@mvcap.com or 937-341-5000 x172.
RSVP For Event