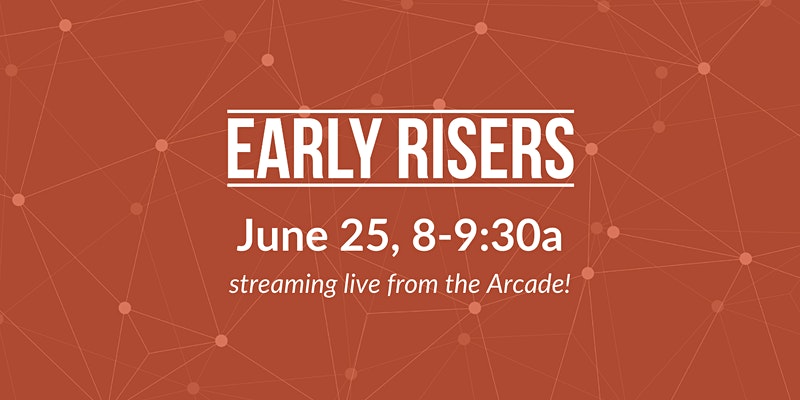 Date: June 25
Time: 8:00 am - 9:30 am
Early Risers (June 2021)
Pitches will start promptly at 8a at our virtual meeting link.
You'll meet:
 David Maurer & Jonathan Hargrave, co-founders of Green Zero Energy, developing a mobile renewal energy system;
Jenny Beaver, founder of Coach World, an "Angie's List" for life coaches;
and Tonya Satchell, founder of BTNP STEM Toys, offering an educational toy subscription service.
We'll be streaming this month's pitches live from our new home in the The Hub Powered by PNC at the Dayton Arcade.
Early Risers is a morning pitch series that connects entrepreneurs to the things they need most, like first customers, key employees, mentors, funding, and more. Each startup gets 10 minutes to pitch, then the audience gets 5 minutes for Q&A.
In the last two years, 90% of startups have gotten their ask granted through a connection made at Early Risers. So grab a cup of coffee & a donut and find a place you can plug into Dayton's startup community!
Want to pitch? Click here: http://bit.ly/pitchEarlyRisers
Want to sponsor (and get two minutes in front of the audience)? Click here: http://bit.ly/sponsorEarlyRisers
RSVP For Event