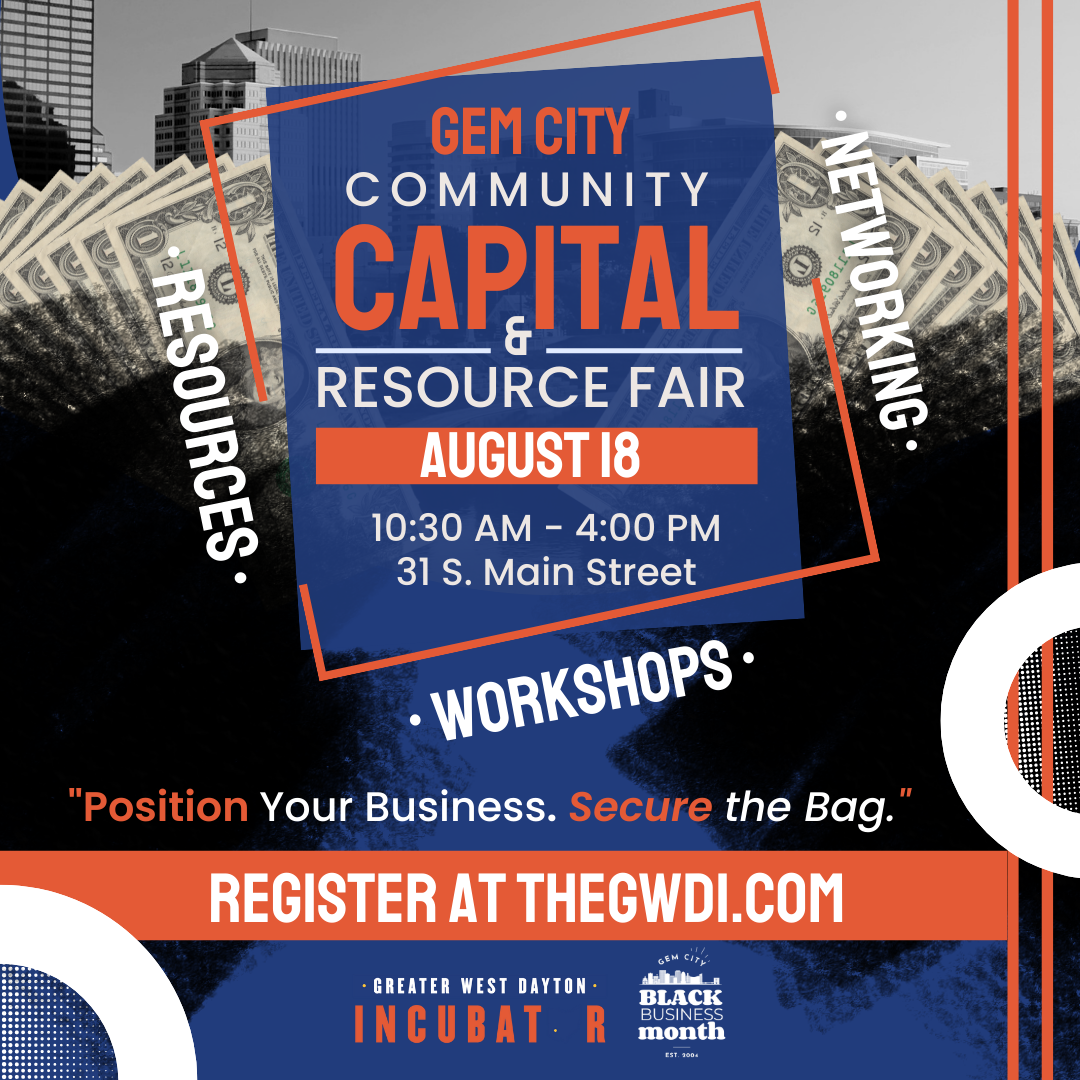 Date: August 18
Time: 10:30 am - 4:00 pm
Community Capital & Resource Fair
Thursday, August 18, 2022 from 10:30 a.m. – 4:00 p.m.

The Hub Powered by PNC Bank | 31 South Main Street
Event Contact: Tywan Corbitt, tcorbitt1@udayton.edu

Join us for the GWDI Community Capital & Resource Fair, a one-stop shop for entrepreneurs to learn about the funding and resource opportunities available in Dayton and how to prepare to receive them. At this event, you'll be able to connect with community partners who can help you grow your business, access capital resources and gain knowledge through workshops that will help you make informed decisions that may increase your chances of acquiring capital.
11:00 am – 11:40 am
 Session 1: Crowdfunding – How to Leverage the Power of Community to Fund Your Business
12:00 pm – 12:40 pm
 Session 2: The Corporate Hustler – How to Use Your 9-5 to Fund Your Dreams
1:00 pm – 1:40 pm
 Session 3: Flip the Bank: How to Turn Stocks and Digital Currency into Business Capital

2:00 pm – 2:40 pm
 Session 4: Get Out the Trap: How to Improve Your Personal Finances and Credit to Build Your Business

3:00 pm – 3:40 pm
 Session 5: Get Your House In Order: How to Position Your Business for Grants, Loans, and Funding
RSVP For Event