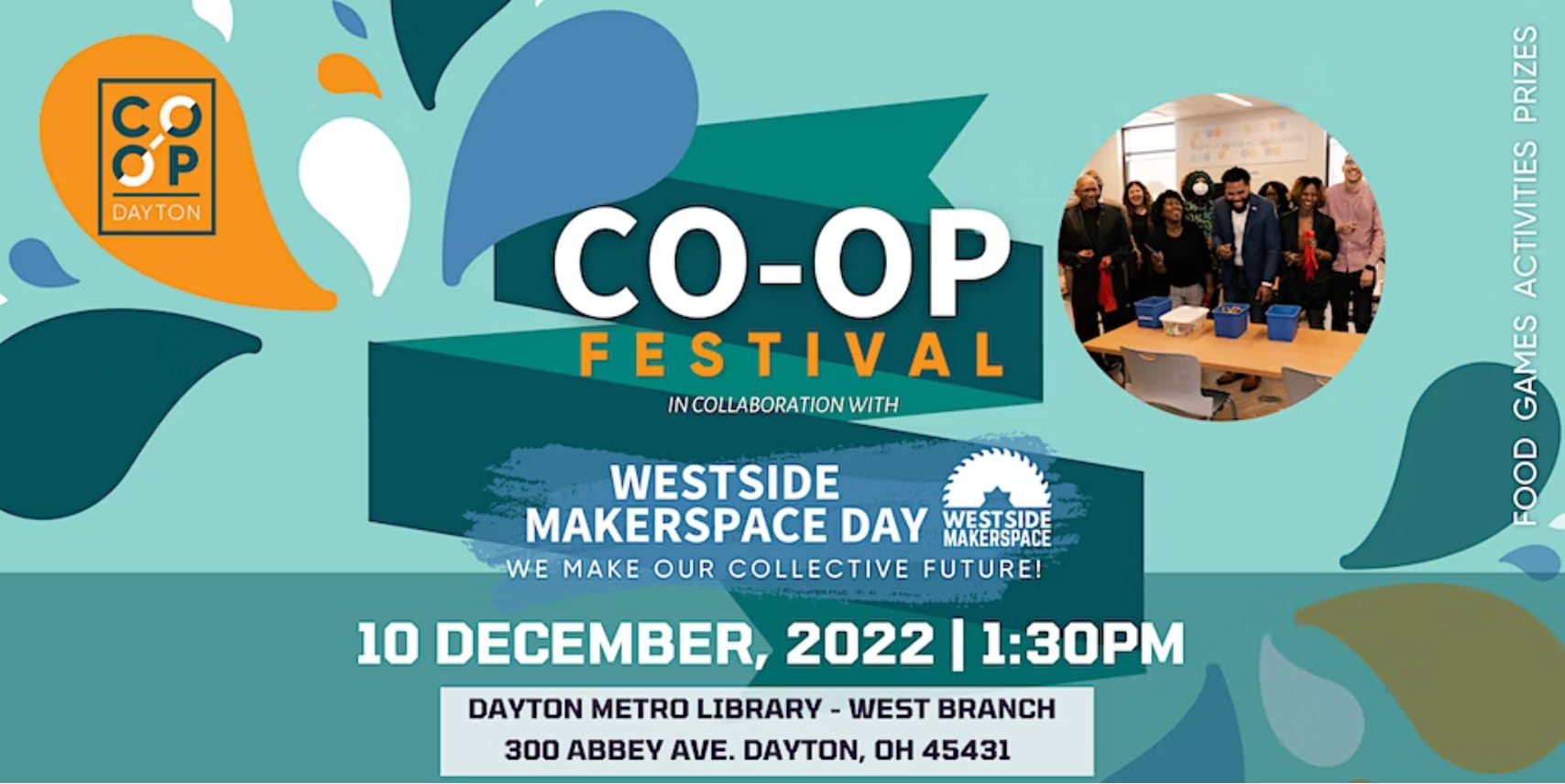 Date: December 10
Time: 1:30 pm - 5:30 pm
Co-op Festival/Makerspace Day
We make our collective FUTURE! We can't wait to celebrate the community in a very special way. We'd like to take the time to acknowledge everyone's work in building a Just Economy. From new co-ops being developed to co-ops expanding their business, we've made some amazing strides.
We'll have activities managed by the Westside Makerspace and local co-ops, food catered from the Gem City Market, music, prizes, and more! We'll even announce the 1st, 2nd, and 3rd place from the We Make Our Future prompt submissions and celebrate 10 organizations/individuals with the Co-op Dayton Community Award.
We'd like to give a very special thank you to our Sponsors, community members, organizations, and partners for all the work that's been done thus far! Let's celebrate!
RSVP For Event